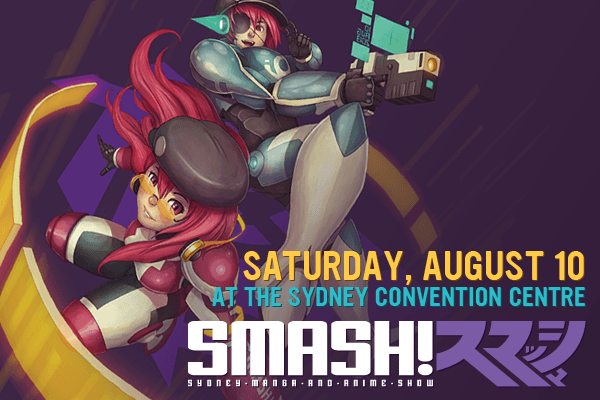 The 2013 SMASH! Sydney Manga and Anime Show has come to a close, and – pardon the pun – but we had a smashing time at the convention. This year, the Sydney Convention Centre was host to a packed house, and for good reason, with special guests, great panels and workshops, awesome vendors on the show floor and fantastic cosplay. Want it all in one place? Well here is our coverage recap!
---
Special Guests/Interviews
SMASH! hosted some very special guests this year, including: Haruko Momoi – well known as 'Halko' by fans of her anime voice-over work, and her singing/songwriting; Masakazu Morita – motion-capture actor, radio host, and voice of Ichigo Kurosaki from Bleach, Barnaby Brooks Jr. from Tiger & Bunny, Marco from One Piece, and Tidus from Final Fantasy X; Japanese band Loverin Tamburin and finally, character design, illustrator and animation/art director Matsubara Hidenori (Ah! My Goddess, Sakura Wars). Watch our interviews with Vocaloid DJs Hachioji P & kz, Haruko Momoi, Loverin Tamburin and Masakazu Morita!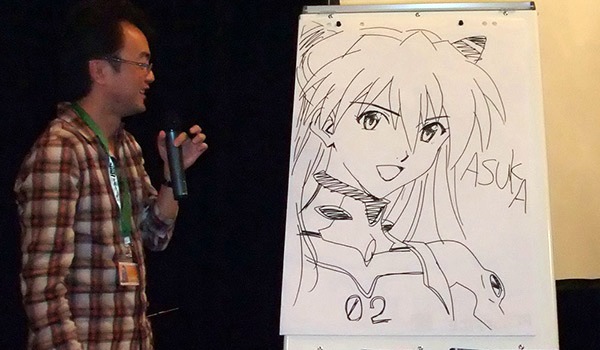 We also got the opportunity to interview Noel from Bushiroad, where we discussed the card game craze, and in particular the enormously popular Cardfight!! Vanguard. Masakazu Morita sat in for a Q&A panel where he answered questions on his VO career, and even treated us to some live dubbing! Finally, Hidenori Matsubara also conducted his own Q&A panel, answering queries on his highly respected career with a spotlight on his time as key animator for Neon Genesis Evangelion.
Workshops/Panels
There were a plethora of expert panels at SMASH! this year. If you needed a crash course in form, shape, structure and drawing technique, then Cecilia Jin's 'Improve Your Drawing' workshop was for you. For those non-artistic types, maybe the Bushiroad Card Games Workshops would have been right up your alley, teaching you the rules and basics of Cardfight!! Vanguard, for which a tournament was also held in the BushiRoad TCG Room. Of course, Weiss Schwartz, Yu-Gi-Oh! and Pokemon players were not left out with their own tournaments available to enter.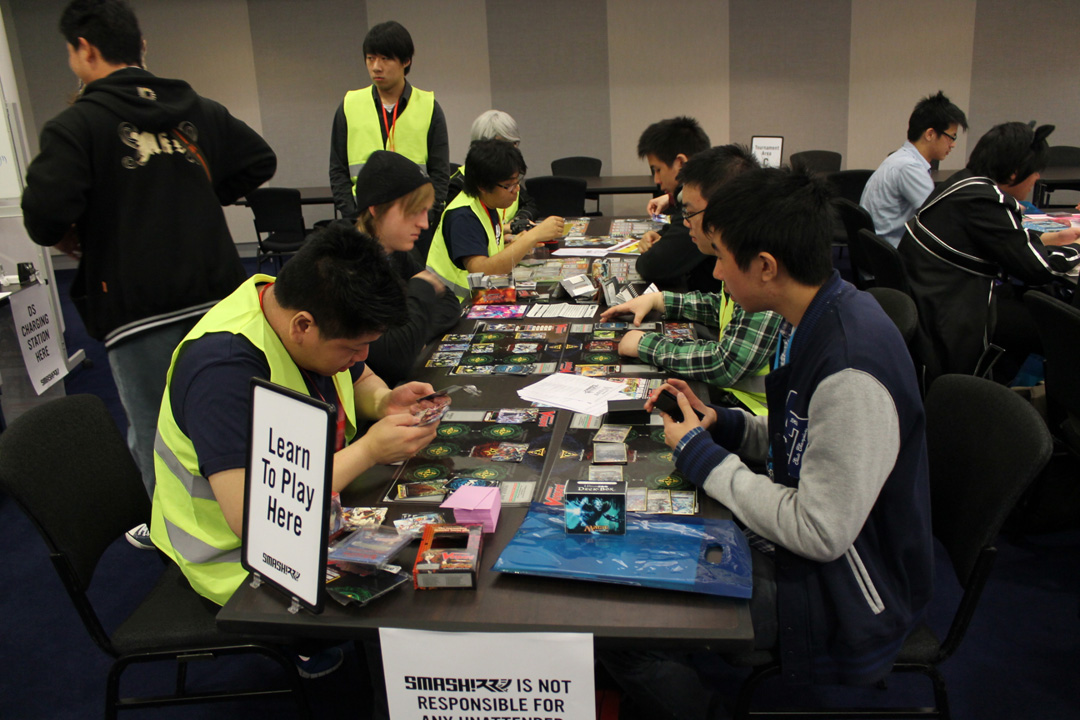 Hanabee made some important announcements in their Hanabee Industry Panel, including the news that RWBY will release on both DVD and Blu-Ray in November with English audio only. Madman also delivered multiple, big announcements concerning recent acquisitions and future releases during their Madman Industry Panel, including their plans to release a new line of Kids manga which will begin with Pokemon Adventures and The Legend of Zelda box set in September. Speaking of Manga, home-grown artists Kelly Green and Ngoc Han Nguyen ran the informative 'How To Produce Manga' panel.
Freelance motion graphics designer Paul Caggegi conducted a 3D Illustration Panel, focusing on using Blender to produce 2D Manga-style work. From 3D in digital, to 3D in real life, the Armour Making Panel presented by Matthew Klimenko featured a discussion on the armour making process and also included a live demonstration of a cold casting session. And headed by Dr Mio Bryce, Head of Japanese Studies at Macquarie University, Amy Plumb and Terence "Tel" Porter – students within the same program – the Rurouni Kenshin: Where the Spirits of the Past and the Future Meet Panel took a look at the complex themes of the series.
Competitions/Cosplay
All manner of competitive activities were held throughout the day. The AMV (Anime Music Video) Competition saw the Valkyria Chronicles anime synced to the Fast and the Furious 6 trailer! The zombie apocalypse-themed Mindscape Fan-Art Tournament showcased the amazing talents of its entrants. For the gamers in attendance, they had the opportunity to test their mettle in Street Fighter IV for a chance to win Mindscape sponsored prizes, including a PS3 copy of Atelier Ayesha: The Alchemist of Dusk. A Pokemon DS Tournament was also held, with the winner taking away a sweet Beyond Entertainment sponsored prize pack.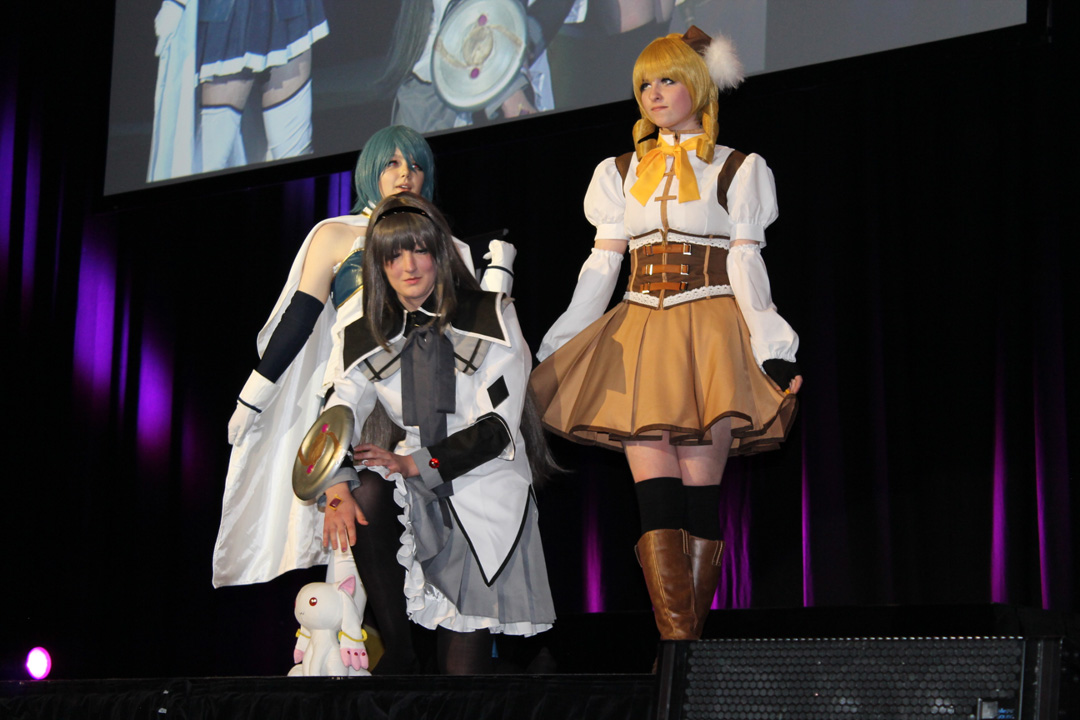 The 2013 Gunpla Builders World Cup came to the show, with models ranging from the classic RX-78 to the Musha Gundam on display – the winner receiving a return trip to the finals representing Australia along with trophies and product hampers from Bandai. Outside the venue a Cosplay Battle Royale was under way (think live-action Pokemon battles, but with people), and we can not forget the ultimate showcase – the Madman Cosplay Competition. Costumes ranged from warriors to schoolgirls, angels to Italian plumbers, and even an appearance by Finnpool, the unholy fusion of, you guessed it, Finn and Deadpool. At one point the stage was packed with a swarm of One Piece cos-players!
Events
There was obviously a large contingency of attendees interested in art. The 'Art Room' at the show was a safe haven for those budding artists to come and interact, free draw, and – most notably – take part in some Cosplay Life Drawing sessions. Also, being screened at the show by Madman, Siren Visual and Hanabee were their very inspirations – premiere showings of anime such as Appleseed XIII, Code Geass: Akito the Exiled, Hakaba Kitaro and Hakuoki: A Memory of Snow Flowers. And one of the consistently popular things to do at a SMASH! show is experience the Maid Cafe, where cute staff dressed in old-style maid outfits serve you delectable food.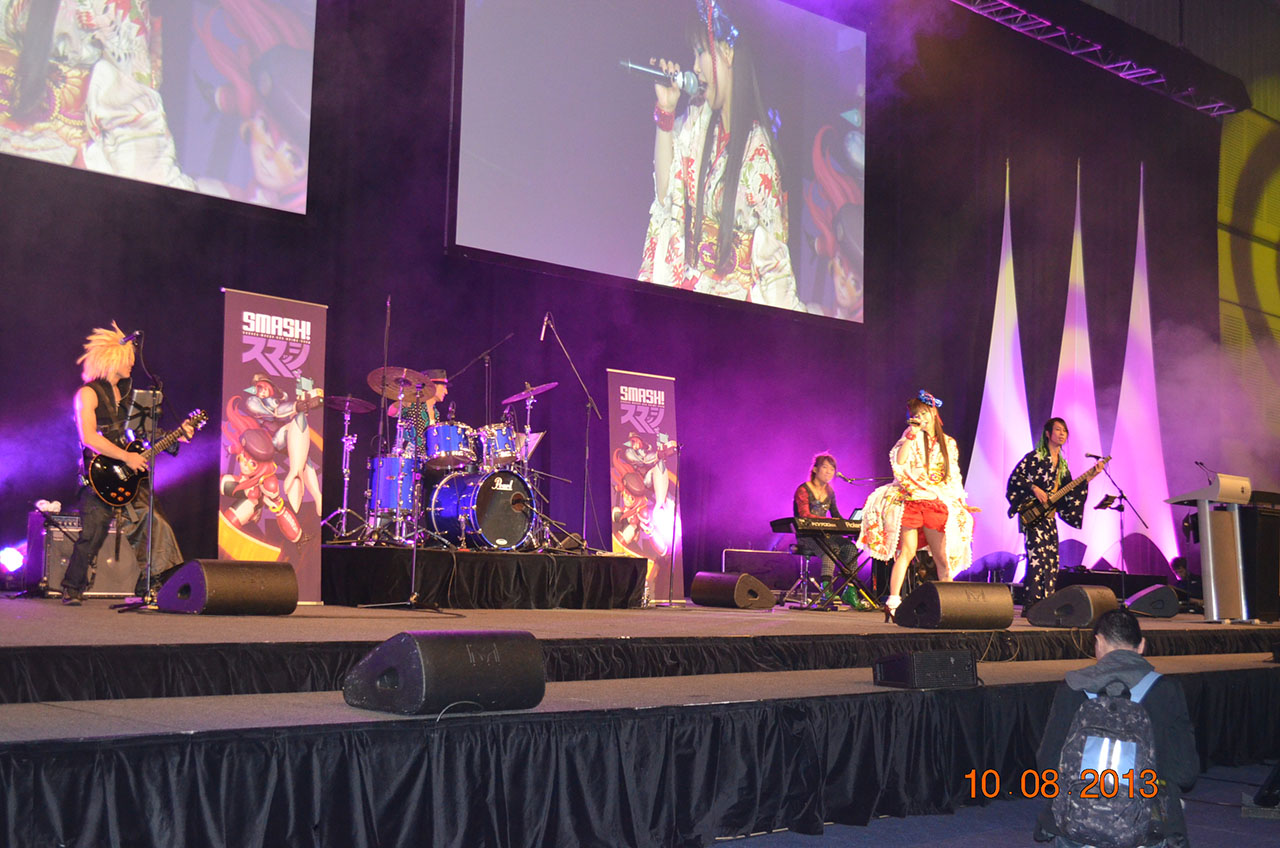 Outside of culinary treats, we were given some musical ones too. Japanese pop singer Haruko Momoi graced the main stage to perform a fantastic concert, with songs including Wonder Momo-i, Ai no medicine, Romantic Summer, God Knows (from The Melancholy of Haruhi Suzumiya) and more. J-Pop/Rock band Loverin Tamburin also performed renditions of classic anime music from series such as Magi and Dragon Ball Z. And finally, as the day came to a close, two of Japan's leading Vocaloid DJ's – Hachioji P and kz – held a fun, celebratory Vocaloid Night Party!
---
And that's it for another year. SMASH! 2013 broke all kinds of records, and we can't wait for 2014's event, which will have moved to a larger venue in Rosehill Gardens, and will expand to become a 2-day show!! Hope to see you all there!!
You can check out all the Event and Cosplay photos over on our SMASH! 2013 Facebook Gallery!