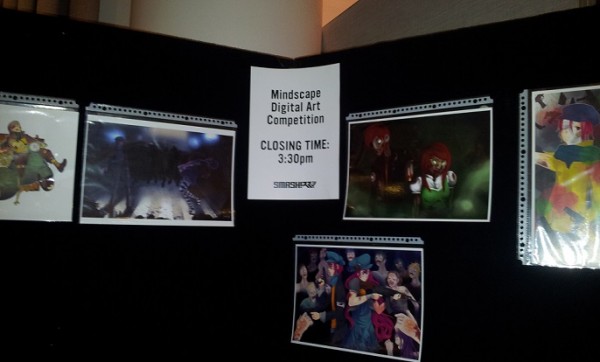 At this years SMASH! Sydney Manga and Anime Show! Mindscape were holding a competition for fan-art of the conventions mascots. The artwork was submitted by fans to Mindscape and then put on display at the convention to eventually be judged and have a winner chosen.
What made this competition interesting is that it was themed after a Zombie Apocolypse and was also open to entrants that may not be attending the event physically. This means that the competition was open to a potential large amount of entrants.
On display were some great entries. Hopefully Mindscape will be hosting competitions like these at future events. If you were at SMASH 2013 this year let us know what you thought of the artwork on show in the comments section below.