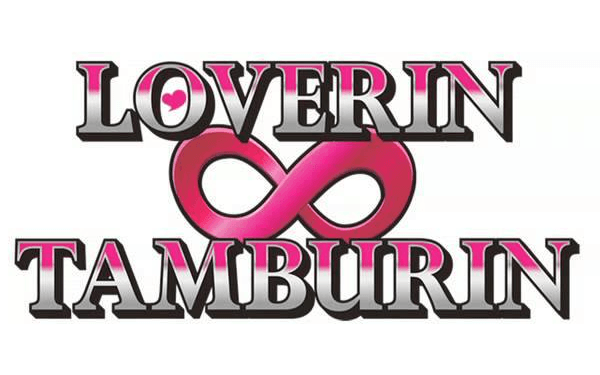 Ahead of SMASH 2013, during a special media day at the Japan Foundation in Sydney we were able to have a chat with Aya of Loverin Tamburin, a Japanese pop-rock band well known for their own original music as well as their covers of classic anime songs. We discussed the band's beginnings, their views on covering songs, what their favourite anime are and where the unique name 'Loverin Tamburin' came from. Read on for the full interview with the rockin' Loverin Tamburin.
---
CC: Thanks for sitting down with us. First of all, could you tell us how Loverin Tamburin began?
Aya: Yes, originally we were just Aya and Akihiro, two separate artists. We first met when supporting another band. We soon discovered that we had the same musical mind and decided to form our own group.
CC: You perform a lot of anime songs, what are some of your favourite anime series or films?
A: Our favourite is Studio Ghibli anime. We even made the cover CD of Studio Ghibli. We have strong feelings about the Studio Ghibli.
CC: What are some of your musical influences and inspirations?
A: I do not listen to other artist's music. We make up our songs from our life, soul and our feelings.
CC: How would you describe Loverin Tamburin's music style to someone who hasn't heard it before?
A: We are the rock music style.
CC: When covering a song do you aim to be faithful to the original or to do your own take on it?
A: Well I must say there is many issues of rights, so we must perform accordingly. But for the song although it is not our own song, we still put our own feelings into it to make it have our emotion to it.
CC: I have to ask, where did the name Loverin Tamburin come from? It is a very unique sounding name.
A: At first because my name is Aya and his name is Akihiro, we took the first letter and combined it to make the name AA. That was the original name we first had. But when we seen it in a list, AA looks like such a small tiny name and we didn't like that. We wanted another name and somehow I thought of Loverin Tamburin and that is how.
CC: You've done both cover songs and original songs over your career. Will you be continuing to do both or will you simply do more original moving forward?
A: At this point of our career, yes we have done original songs as much as cover songs. But we are always focused on making more original songs.
CC: Okay to wrap it all up, do you have anything to say to all your fans?
A: Our concert is at SMASH, but all the people we have seen here are very nice. Therefore I think that we will meet even more nice people in SMASH. Myself and all of the members will put all of our effort in and will be connecting to the audience.
CC: Thank you for your time.
H: Thank you so very much!
---
You can check out SMASH's official website here for more information on the event. You can also follow SMASH on Twitter and like SMASH on Facebook for all their latest updates.