This year at the SMASH! Sydney Manga and Anime Show held in Sydney, there was an entertaining event for cosplayers called the Cosplay Battle Royale. This particular event was held outside of the event-hall on the patio and saw costumed combatants duke-it-out in a sort of turn-based pokemon-esque battle.
This might sound a bit strange, but you had an arena drawn on the ground and on each side of the battlefield was one cosplayer. The cosplayers took turns enacting moves announced by SMASH! personnel in a knockout style tournament. It was a bit confusing to watch, but it would have been a lot of fun to participate in.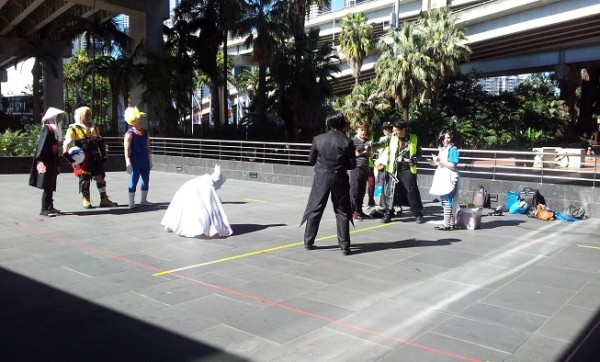 Hopefully this event evolves into something grander in coming years. It'd be great to see this kind of event up on the Main Stage at the show.