At the SMASH! Sydney Manga and Anime Show this year, fans were treated to an excellent performance by the talented Haruko Momoi pop singer from Japan. What was interesting about this particular performance was that fans were given some great concert programmes before the start of the concert.
Over the course of the concert Haruko Momoi performed some great songs, including Wonder Momo-i, Ai no medicine, Romantic Summer and more. Her concert was great to watch and had fans getting up and dancing along. The tunes were really memorable and catchy, which is also great. One song that was clearly memorable was God Knows, as seen in The Melancholy of Haruhi Suzumiya. This was a personal favourite.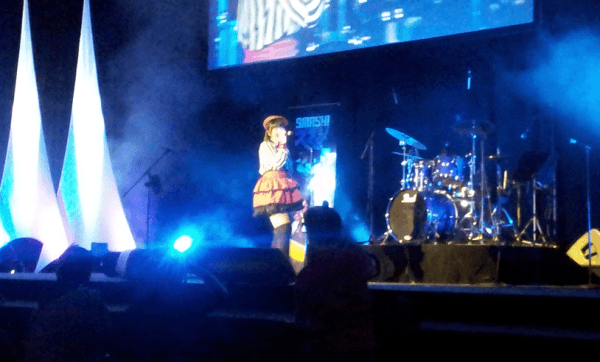 There were many songs played from various series that the singer had performed in, and while I could recognise the tunes, I couldn't tell you where I recognised them from. If anyone could let us know in the comments, that would be great!
Fans were not left disappointed, except for having to see the concert end. It was a great time for all, I would like to see her perform again.
You can also check out the performance highlights from the show below.