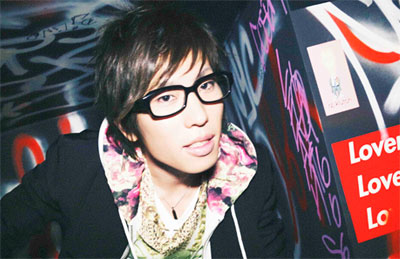 Hachioji P and kz(livetune) are a couple of the biggest named DJ's in Japan today. Working with the voice audio directing software, Vocaloid, they have made a name for themselves in the Japanese music industry. The two musicians work most predominantly with the Vocaloid character, Hatsune Miku, who is also the most recognisable of all of the Vocaloid characters.
During their visit to Sydney for SMASH! which they would be DJ'ing for: Vocaloid Night, they were able to sit down with us for a quick chat about their work.
---
How are you enjoying Australia so far?
Hachioji P: The Seasons are totally opposite.
kz: The weather is pretty cold, Australia is quite livable as the weather is quite bright here and as are the people.  The food that I have been having so far has been good. So it's one of the places most closest to Japan in my view.
I want to talk about a while back, when you guys were younger, did you think that you would be in this position at this age?
Hachioji P: In my early years, I didn't learn piano or any instrument at all. Without any experience I started doing  music work just for fun. From there it seemed impossible that I would be in this position now.
kz: I came from a professional angle, and from a young age I have always wanted to be a professional musician and be in this kind of business. So I'm very happy about things.
In terms of the speed that I've been able to move, this pacing is due to the fact that all of the creators around my age have been able to help each other. I've been able to find my own space in that crowd and that is very special for me.
What drove you to use Vocaloid as a medium, so to speak?
Hachioji P: Because its a program, it does things that people can't do and that's something that really appeals to me. So I create songs where people just aren't able to sing it, so that's one of the key points about my work. So it's just things that Vocaloid can do that other people can't.
kz: Similar to Hachioji P, I think that the way you can use the software to do whatever you want, not so much with the melody, but with the lyrics. I've focused on lyrics a lot because there's really no limits to what you can do with that. It creates a world where I can do something, like with my main song — "Tell your world" — where I was able to express what I wanted with that song.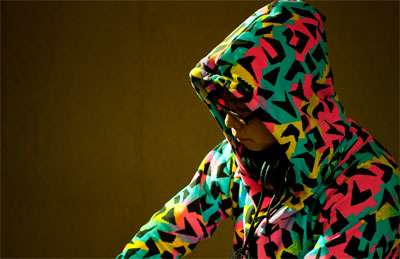 Is that a part of the reason you choose to use Hatsune Miku more predominantly over the other Vocaloid characters?
Hachioji P: That's because when I heard the voice of Hatsune Miku, I thought that the voice was very beautiful and it had a very high vocal range which works very well with the techno sounds. Because of that it matches my creation style so I use more Hatsune Miku in my work.
kz: Firstly, in terms of using the software, Hatsune Miku is easier to use and get into as a creation tool. With the other Vocaloids you can make them sound similar to real peoples voices. You can get to sound really close. However, I like to make it sound machine like, which makes it sound unique in that sense.
What has been the highlights of your careers as DJ's so far?
Hachioji P: It's a bit hard to say the number one, but it would have been my major single debut in japan which was a really a big turning point for me. The next would be my gig at the Rockin Japan festival which I had wanted to go to for a long time. To be able do that was really fantastic.
kz: Rather than the number one, it was recently that I realised through Twitter and other social networks that there are all these people out there, telling others and myself, that their favourites songs are from me. And that they've been listening to my songs. And it's a wonderful thing that people have been enjoying my work all around the world.
In terms of one of the most happy things I was able to do, I did an event with Zedd, he's a really big DJ in the world, and I worked with him to create a really big event. And that event was in Japan which was in Nicofarre which is the base of Nico Nico Douga live. The site where you can see everyone write things across the wall live.
Is there anything that you would like to promote or talk about before we go?
Hachioji P: In terms of promotion, because the internet and etc are big things these days I'm happy that a lot of people from other countries are able to get in contact, or see me and do interviews and the live shows that I appear on. So I would be happy if you could spread the word.
kz: Firstly, I am in the process of making a new song, and in the future, I will announce the details of that new song so please look forward to it.
Because it's the first time I am here in Australia, I would be grateful if I could come down here again. So if people who come to see us tomorrow have a great time and let everyone know how much of a great time they had, we would be able to come back again.
---
We would once again like to thank both Hachioji P and kz(livetune) for their time during the interview. Just remember that you can check out our coverage of SMASH! here and our coverage of the Vocaloid Night event here.