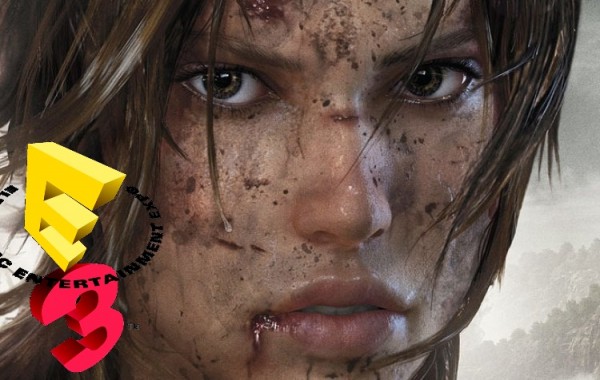 So here we are, heading into E3 and everyone's beginning the annual E3 scramble. We got companies opting for the pre-show conferences and we've got companies hyping up there actual on-show conferences. It's that time of year guys, E3 fever is taking over, it's so crazy that even the Green Lantern turned gay. But then again that is more likely due to the completely manufactured to grab attention plotting of DC Comics than anything remotely related to gaming. So much for a clean segue… Oh that's right! Tomb Raider looks sexy, especially submissive Lara Croft. But this probably isn't the most appropriate channel to vent my fantasies, so let's just move on to the recap.
Here what made headlines this week:
Gaming News:
– Harry Potter for Kinect Announced
– Incomplete code was used for Silent Hill: HD Collection's creation
– Diablo 3 Changes Incoming
– Metro: Last Light Pre-E3 Gameplay Preview
– Metro: Last Light Pre-E3 Interview
– Konami to host Pre-E3 Show on May 31
– Tickets for EB Games Expo on Sale Now
– Super Monkey Ball Vita Video Contains Release Date
– Fruit Ninja Grand Final Event Coverage
– Interview with Halfbrick Studios CMO
– Tecmo Koei's E3 2012 Line-Up Revealed
– Heroes of Ruin delayed again for North America
– Next Gears of Wars to be revealed at E3
– Castlevania Lords of Shadow 2 Trailer revealed by Konami
– Check out some very bloody Metal Gear Rising: Revengeance footage
– Dead Space 3 confirmed by EA
– EA's E3 2012 Line-Up Unveiled
– Lara Croft is back with a brand new trailer and release date
– New Tales Game is Tales Of Xillia 2
– Gears of War: Judgement revealed, more info at E3
– Capcom announce E3 Line-Up and Schedule
Pop Culture News:
– Dexter Returns for Season 7
– DC Comics: Green Lantern is Gay
– Thor 2 and Lone Ranger release dates rescheduled
– X-Men First Class sequel release date announced
– The Avengers to be screened in Outer Space
Anime/Manga News:
– Sakura Tange and Yuko Miyamura to appear at SMASH! 2012
– K-ON! Season 2 Licensed by Madman
– UN-GO Australian DVD Release Confirmed for August
– Is This A Zombie? English Cast Announced
– Tiger & Bunny English Release Coming for 2013
– Polar Bear Cafe Manga on Hiatus due to dispute over Anime Adaptation
– Code Geass Akito of the Exiled Cast List Revealed
Tech/Gadget News:
– Razer Blackshark Battlefield 3 Edition
– Union Jack Glam Case released for iPhone 4/4S
Reviews:
– Joy Ride Turbo Review
– Dragon Ball Z Kai Season 1 Review
– Air Mail Review
– Max Payne 3 Review
– Dragon Ball Z Kai Season 2 Review
– Kurokami Review
– Deltora Quest: Quest for the Seven Gems Review
– JAM Live Music Arcade Review
– Alan Wake's American Nightmare PC Review
– SEGA Vintage Collection: Monster World Review
– Shiki Part 1 Review
– Dragon Evolution Review
– Men in Black 3 Game Review
– Hetalia Axis Powers Complete Series Review
– Mario Tennis Open Review
– SEGA Vintage Collection: Alex Kidd & Co. Review
– Tom Clancy's Ghost Recon: Future Soldier Review
– Little Caves Review
– SEGA Vintage Collection: Streets of Rage Review
– Shiki Part 2 Review
Podcasts:
– CC Powerslam #6 – Over the Limit Aftermath
– CC Podcast Episode 048 – Podcastin'
See you next Sunday for the CC Weekly Recap.