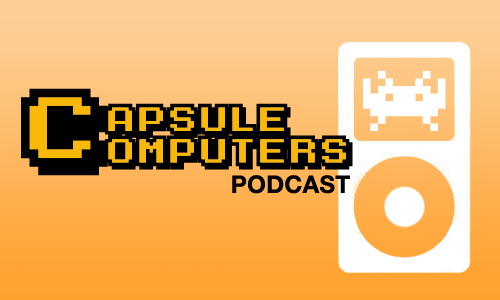 Lon Lon Ranch Milk presents what is going to become the future of gaming podcasts everywhere. This podcast? Our Podcast. So take a swig of milk and come listen to us talk about what is happening in gaming news and reviews the world around. We were all incredibly sick this week so we might sound a little off, apologies! Drink Lon Lon Ranch Milk!
Cast: Benjamin Webb, Luke Halliday, Travis Bruno, Dustin Spencer and Jahanzeb Khan
Music for this podcast is from Double Dragon, The Adventures of Duane and Brand0, Battletoads

Thanks for listening and let us know what you think!
• SUBSCRIBE: iTunes Podcast Channel | Podcast RSS Feed
• DOWNLOAD: iTunes | MP3 (right click/save as)
As with before, we will no longer be supporting M4A's due to technical reasons. We apologise.
Send all your video game or podcast questions, hints, suggestions and feedback to podcast@capsulecomputers.com
STORIES COVERED IN THIS PODCAST:
News –
Street Fighter 25th Anniversary Collectors Set Revealed
Capcom Increasing DLC Output Satan Buys Capcom Shares
Reviews –
Thanks for listening. Copyright Capsule Computers Pty Ltd – All Rights Reserved.
All Other Samples Are Copyright And Property Of Their Official Copyright Holders.