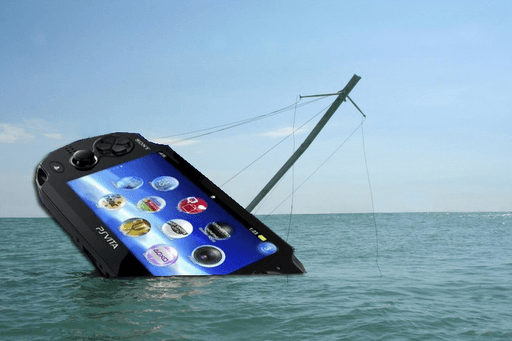 It's all fun and games until someone loses a shoe. How exactly are they supposed to go on living with only half a pair of shoes? It's just not right! You know what else isn't right? Hypocritical developers, everything to do with Sony these days, Capcom's incessant denial and the fact we can't cheat in Mario Kart 7 any more, that's what's not right. But despite all that, we're still having fun! Right?
Here what made headlines this week:
Gaming News:
– Only PS3 Gamers Appreciate Art According to 'Journey' Developer
– GAME Australia Gone into Administration
– Minecraft Xbox 360 Edition Sells Over 1 Million Copies
– Mario Kart 7 Exploits Dry Up
– Halo 4 Box Art Revealed
– Capcom believes Street Fighter x Tekken sold poorly due to 'Market Cannibalism'
– Xbox Succeeded because Sony was Stupid says Former Xbox Chief
– FIFA 13 – The Gamechanger?
– Cave Company cancel all their Playstation Vita Titles
– Nomura: New Titles before FFVII Remake
– Free Vibrators offered to Diablo III Player's Partners
– Vita means Life – So where is it for Sony?
Anime/Manga News:
– Anime Scenes You Don't Want Your Mother to Walk In On
– Live-Action Helter Skelter Trailer
– Manga Comes to Xbox Live
– Toonami begins again on May 26
– Toonami's new line-up will remain secret until air date
Tech/Gadget News:
– Celebration Slim Shield Released for iPhone 4/4S
– Case-Mate Releases Signature Wallet or iPhone 4/4S
– Alienware: Game Victorious Event Coverage
– Alienware New Laptop Line Gaming Performance Report 
Reviews:
– The Dictator Review
– Mass Effect Razer BlackWidow Ultimate Keyboard Review
– Cat Planet Cuties Review
– Sonic the Hedgehog 4: Episode 2 Review
Podcasts:
– Capsule Computers Podcast Episode 046
– CC Powerslam #5 – Over The Limit Predictions
See you next Sunday for the CC Weekly Recap.