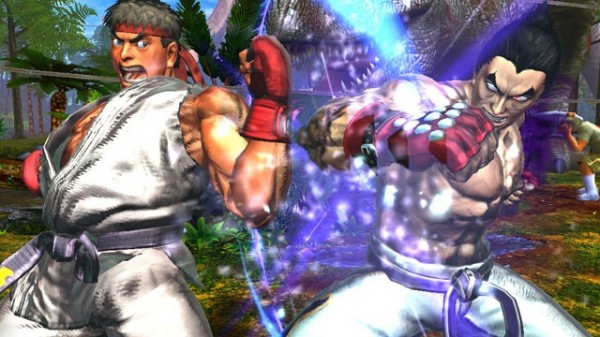 Take your time, I know you may have to pick yourself up off the floor after bursting into laughter at the title. So you may have heard already that Capcom's big crossover fighter, which they expected to have sold 2 million copies of, only sold 1.4 million which is roughly 72% of what they estimated.
Why did this happen according to Capcom? Well a Capcom executive had this to say during an investor meeting. "Sales of Street Fighter X Tekken have fallen short of our plan. We believe one of causes is cannibalism because of the large number of other games in this genre that were launched within a short time."
The way that this Capcom executive chose to word his response was certainly interesting. The fact that he believes that there are tons of fighting games on the market may be a bit true. For example, Skullgirls released digitally a few weeks ago, the Blazblue series has grabbed a decent following, but the perhaps the worst culprit to releasing a large number of fighting games is none other than Capcom themselves, what with there being about five different versions of Super Hyper Street Fighter IV Unlimited Arcade HD on the market with only a few months between each release. Also I'm sure there were plenty of other reasons that fans chose not to pick up the title as well, though I'm sure we've all heard enough about on-disc DLC lately.