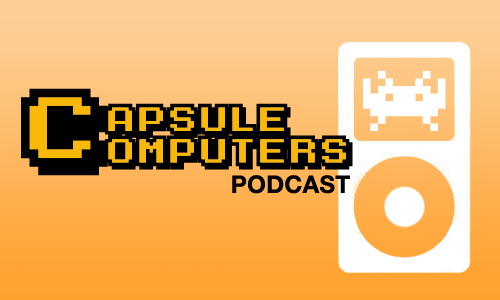 It has been a rough cycle since our last podcast but now we are back. We have returned to this stadium of voice-enabled podcastery with our brand new podcast host, me, Benjamin Webb. Not only are we sporting a new host, but also a slightly revamped format that is more in favour of entertainment and energy over morning tea programming.
Cast: Benjamin Webb, Luke Halliday, Travis Bruno and Philip Federico. Guest Starring: Alexis Ayala
Music for this podcast is from Pokemon Red and Blue version and OCRemix.
Thanks for listening and let us know what you think!
• SUBSCRIBE: iTunes Podcast Channel | Podcast RSS Feed
• DOWNLOAD: iTunes | Mp3 (right click/save as)
Apologies to everyone that was enjoying our enhanced M4a podcasts, but we are returning to the more efficient MP3 format for technical reasons.
Send all your video game or podcast questions, hints, suggestions and feedback to podcast@capsulecomputers.com
STORIES COVERED IN THIS PODCAST
News –
Sony hits rock bottom, future is in doubt.
Capcom thinks you will give them 10 million dollars this year.
Street Fighter X Tekken Bombs, Capcom is sad about this.
3DS aqua blue to be phased out of production.
Carmageddon reboot in the works.
Wolfenstein 3D now available free via browser.
Official Japanese cosplayer for lollipop chainsaw.
Playstation Vita hits 1.8 million units sold worldwide.

Reviews –
Minecraft Xbox 360 Edition Review
The Walking Dead A New Day Review
Thanks for listening. Copyright Capsule Computers Pty Ltd – All Rights Reserved, Pokemon Themes Copyright Nintendo 1995-Present; Gerudo Valley Theme Copyright Nintendo 1996-Present.