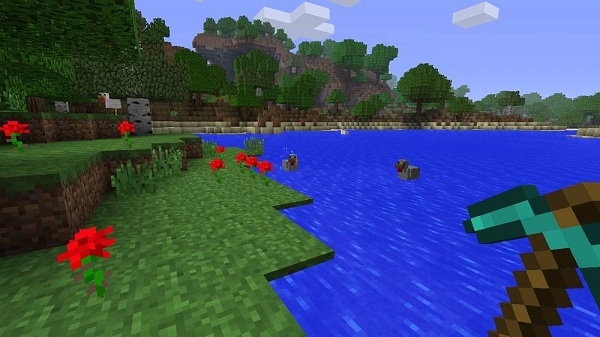 In just five days time, Minecraft came into the Xbox Live Marketplace, shattered sales records, and left all of our spouses lonely as we huddled over a controller with our new addiction. Over one million users have now entered the blocky world of Minecraft, with that number growing by the day.
Here are a few more details from Microsoft about the recent success:
With more than 5.2M total online hours of gamers mining away, 4M total multiplayer sessions played, and more than 2.4M multiplayer gaming hours played, "Minecraft: Xbox 360 Edition" is showing that it's not only selling well, but that gamers are remaining highly engaged, wandering through new vistas and exploring caves with their friends.
It really just goes to show how far a little imagination can go, and there is no doubt that future updates will keep this version of the game in our minds for quite a while. Much like Pokemon, Zelda, and Skyrim, Minecraft allows the player to build and enjoy themselves at one moment, and have a good number of stories to tell later on. It's that nature of the game that makes the game so rewarding, and hopefully, other developers will take notice of this success on the console marketplace once and for all.