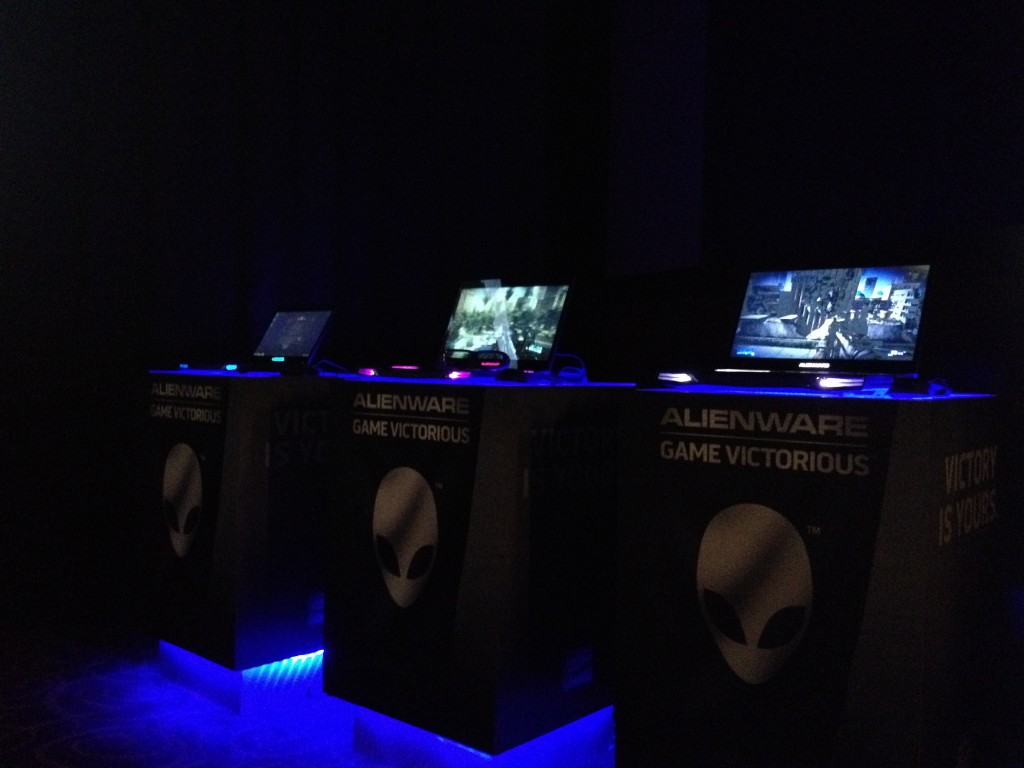 Ever wanted to play a videogame on the big screen at a cinema? Well, Capsule Computers were lucky enough to have the chance to do so today at an event held by Alienware and Dell. The event was to showcase the new range of gaming laptops that have just recently been released, and what better way than to hook one of those bad boys to the big screen and let us gaming enthusiasts duke it out in a Need For Speed tournament. Okay well, the tournament was rather unofficial, as we casually tried to out do each others best scores. I am not ashamed to admit that I didn't fare to well, but hey. That's not what is important here.
What is important, is that we got to play through some of the latest PC titles on some rather impressive, brand new, Alienware laptops. Available for a test run were all three of the latest models; the M18X, M17X and M14X. Also available were some desktop computers with the same games loaded on them. Technical specifications for the laptops can be found here. Each laptop comes with an Intel Core i7 chip, Windows 7, and variable screen sizes and amounts of RAM. Starting at $1,799 and going all the way up to $4,299, these refreshed laptops may not be the easiest on the wallet. But man, do they look spectacular.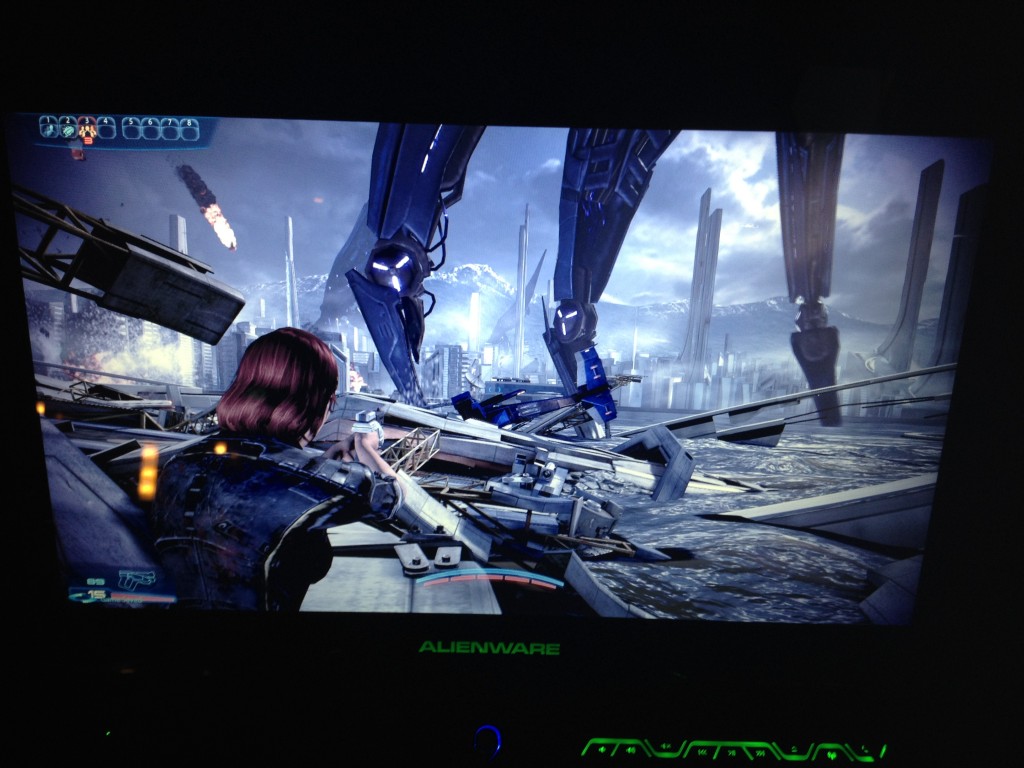 As I said, the event took place in a cinema, with one of the laptops being projected on the big screen. The rest of the laptops and PC's littered the cinema floor: illuminating the dark hall with their technical prowess. As you can see, the laptops feature a number of lights in a variety of colour, which make for a wonderful looking machine.
After a brief introduction we were free to play around on all the laptops. Testing out games like Starcraft, Diablo III (the server actually worked for the most part) Call of Duty, Need for Speed and Mass Effect 3. Each game played well, whether it was laptop or desktop, with remarkable speed and stunning graphics. Overall, it was a great event and was exciting to get a look at the new range of laptops coming out from Alienware. I think I best start saving my five cent coins sooner rather than later.