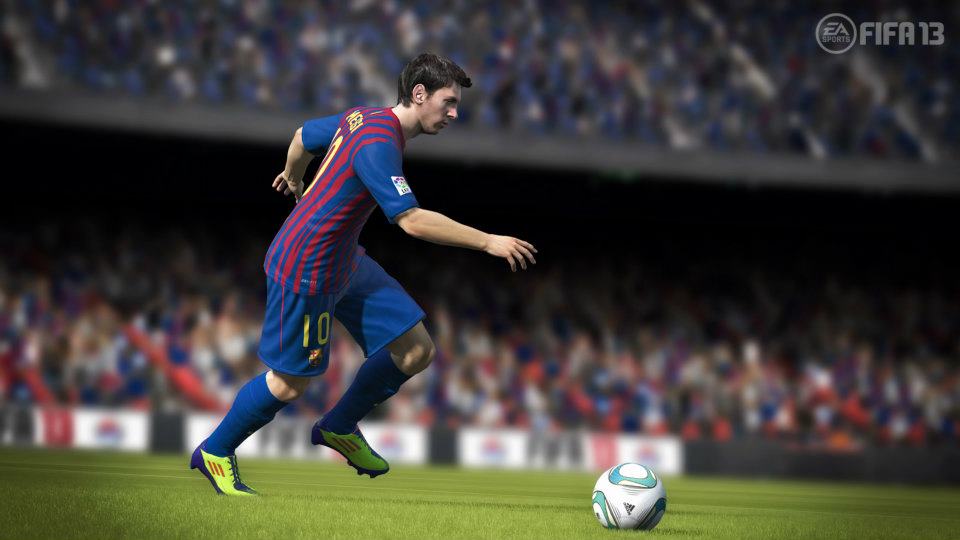 Sports games face an ever increasing challenge: how do you sell a product year after year when by definition it must stick to a certain rule set? EA, masters of a good chunk of the sports game market, have just released new information about what's going to make FIFA 13 so special despite it's unlucky moniker. The big changes this year are coming in the form of five new or improved features, aiming to make the FIFA experience that little bit truer to life:
PC and HD console versions of FIFA 13 will ship with a more sophisticated AI, giving players the intelligence to capitalize on openings the moment they appear. This 'Attacking Intelligence' will see players pull defenders out of position and generally work harder to win the advantage – it will be interesting to see just how much of a difference this will make to the games difficulty level.
In order to counteract that increased AI ability, FIFA 13 has taken Lionel Messi as the inspiration for Complete Dribbling, adding precise touch control to 360° mobility with the ball. Players will be able to pull off more inventive and dangerous moves in one on one situations thanks to a system that is quicker and more comprehensive. Backing up that system is the improved 1st touch control system, which has removed the players ability to automatically make a perfect first touch nearly every time. An element of unpredictability will give defenders more chances to win back possession, with success affected by factors such as ball trajectory and the speed of the pass.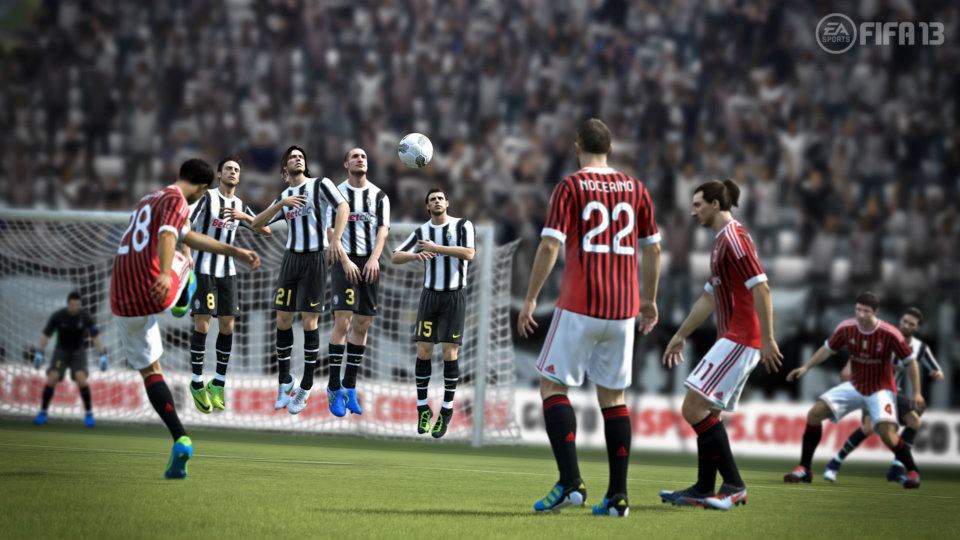 Adding a bit more of a real world feel to player interaction is the second gen Player Impact Engine, which will now allow players to make contact even when neither has possession. Defenders can use their physical strength and size to force opponents into making poor touches. And when you're giant defender steps on someone, the new Tactical Free Kicks will come into play, allowing players to position up to three attacking squadmates to make use of dummy runs and other more elaborate tricks. Opponents won't be without their own defence, and will be able to make changes to their wall.
Whilst no official release date has been announced, expect FIFA 13 to arrive in September/October this year.