Page 1 Page 2 Page 3 Page 4 Page 5 Page 6 Page 7 Page 8 Page 9 Page 10 Page 11 Page 12 Page 13 Page 14 Page 15 Page 16 Page 17 Page 18 Page 19 Page 20 Page 21 Page 22 Page 23 Page 24 Page 25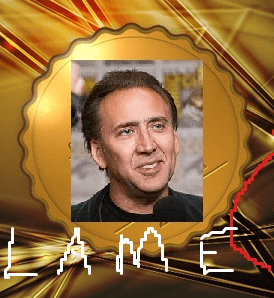 Lame of the Year
22 Cans – Peter Molyneux Gaming Studio
Benjamin Webb writes:
It was a tough choice this year for our first ever (and probably only) Lame of the Year Awards. Unfortunately the year was so full of Lamesauce that it was incredibly difficult to work out which had the lamest taste. Therefore we had to look at it quantitatively for whomever had the maximum amount of Lameness available.
It is our great honor to announce that this years Lame of the Year award goes to a company that's founder has stated that he can't understand a second screen, Peter Molyneux' own 22 Cans. Yes, the company that brought your Curiosity and a whole bunch of other Lame Lamers is the Lame of the Year. Give them a round of applause everyone! Yahoo!
CONGRATULATIONS! – YOU ARE WIN!
Page 1 Page 2 Page 3 Page 4 Page 5 Page 6 Page 7 Page 8 Page 9 Page 10 Page 11 Page 12 Page 13 Page 14 Page 15 Page 16 Page 17 Page 18 Page 19 Page 20 Page 21 Page 22 Page 23 Page 24 Page 25