Page 1 Page 2 Page 3 Page 4 Page 5 Page 6 Page 7 Page 8 Page 9 Page 10 Page 11 Page 12 Page 13 Page 14 Page 15 Page 16 Page 17 Page 18 Page 19 Page 20 Page 21 Page 22 Page 23 Page 24 Page 25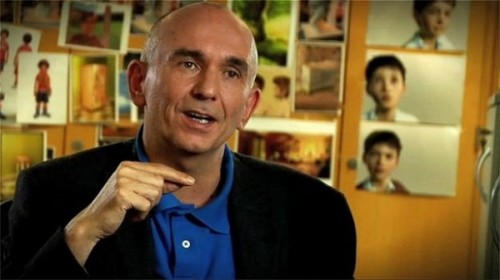 Lamest Gaming Figure
Tie: Peter Molyneux and David Cage
Benjamin Webb writes:
Peter Molyneux is one of those guys that know what would make a really good game. He says stuff and you think: "Damn, that would be awesome!". However, he is incredibly bad at ensuring the implementation of these ideas are as good as he hypes them up to be. Sometimes it is incredibly difficult to tell if he genuinely believes his product is meeting his hype, or if he is just over-hyping his ideas to promote sales. Either way, it feels really dishonest and this has enraged a plethora of gamers around the world.
David Cage is a character that likes standing before you and pulling himself off over his massive ego. A lot of what this guy says, when you break it down, is that he doesn't give a crap about his audience, or about making decent games. He considers himself an artist, or, as someone who's tastes are superior to everyone elses. Honestly, he makes games that have some pretty decent stories, but the guy himself just needs to take a seat and hang back. Allowing the games to sell themselves.
Page 1 Page 2 Page 3 Page 4 Page 5 Page 6 Page 7 Page 8 Page 9 Page 10 Page 11 Page 12 Page 13 Page 14 Page 15 Page 16 Page 17 Page 18 Page 19 Page 20 Page 21 Page 22 Page 23 Page 24 Page 25