Page 1 Page 2 Page 3 Page 4 Page 5 Page 6 Page 7 Page 8 Page 9 Page 10 Page 11 Page 12 Page 13 Page 14 Page 15 Page 16 Page 17 Page 18 Page 19 Page 20 Page 21 Page 22 Page 23 Page 24 Page 25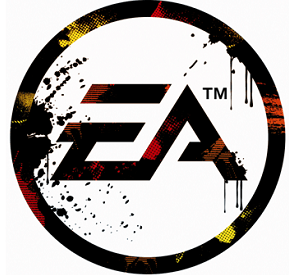 Lamest: Tag-lines
Tie: Better than Battlefield 3 and Like Skyrim with Guns
Benjamin Webb Writes:
Better than Battlefield 3 has to be one of the biggest mistakes in gaming PR this year. This blunder was undertaken by none other than Electronic Arts with their promotion for their upcoming shooter, Medal of Honor: Warfighter.
What made this particularly bad, wasn't so much that Medal of Honor: Warfighter was worse than Battlefield 3, but it's more that EA found themselves competing against their own products. What're you trying to tell us EA? We wasted our money buying Battlefield 3? We shouldn't buy more of your games because you'll end up making a game with a different title that is better than the one we were planning on buying? Maybe you don't want us playing on massive Battlefields and feel that we should be fighting it out on small-scale maps?
Ultimately though, by telling consumers that one of your products is superior to the other, you essentially stop people from buying that other product. If I was behind the PR and marketing of this game, I'd have said that it was better than Call of Duty (it is); or that it was "different" to Battlefield 3. It is most definitely not better regardless.
Mari Shishido writes:
FarCry 3's tag line of "like Skyrim but with guns" comes off more like a cheap cash in rather than a good comparison. You may as well say your fleshlight is like a [censored] but without the sass, sure it seems great but you are still alone with a fleshlight when you are done. Not to say that FarCry 3 is a bad game, it just comes off that way if you try to throw your game's reputation grasping onto one of the best games that came out in the last few years.  Then on top of that you have the long-standing comparison that Fallout is the Elder Scrolls series but with guns. Do you really want to compare your open world game to the 2 most established games in the genre that are made by one of the most respectable publishers? If you put those types of expectations on your game, the player is going to feel disappointed no matter what.  Just like how you feel when you sit there alone with your fleshlight even though the reviews said it feels "just like a [censored]".
Page 1 Page 2 Page 3 Page 4 Page 5 Page 6 Page 7 Page 8 Page 9 Page 10 Page 11 Page 12 Page 13 Page 14 Page 15 Page 16 Page 17 Page 18 Page 19 Page 20 Page 21 Page 22 Page 23 Page 24 Page 25