Page 1 Page 2 Page 3 Page 4 Page 5 Page 6 Page 7 Page 8 Page 9 Page 10 Page 11 Page 12 Page 13 Page 14 Page 15 Page 16 Page 17 Page 18 Page 19 Page 20 Page 21 Page 22 Page 23 Page 24 Page 25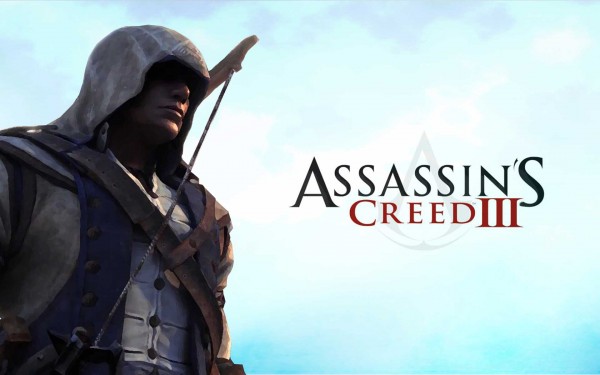 Lamest Sequel
Tie: Assassin's Creed 3 and Fable: The Journey
Brad Webster writes:
Pulling our boots off the ground and placing us in a stationary seat on an old rickety caravan wasn't really the best idea for the Fable Series to take and many fans let their dissatisfaction with the idea known, to which Peter Molyneux took little heed. A self-proclaimed "believer of my (his) own hype", Peter went forward with what he believed was a brilliant idea for the originally free-roam, combat heavy RPG and the results were predictably well… meh. Sitting and staring at the rear end of a horse for the majority of the game doesn't exactly spell compelling gameplay, something Peter maybe should have personally researched before he actually took the idea to fruition.
Set in the beautiful wilderness of the American countryside and occurring during the nation's bloody Revolution, Assassin's Creed 3 had the potential to be the best Assassin's game yet. What happened however was quite the opposite. Placing players in the role of the dullest protagonist to date and leaving little opportunity for us to display any skill at what was once the game's focus, the freerunning mechanic, Asssassin's Creed 3 taught us little except to never believe the hype. Buildings were placed in the worst possible combinations where players were forced to run along the ground to be the most efficient. And the supposedly fluid tree-running left everything to be desired, with more than half being unclimbable and those that are stick out from the environment as completely artificial. Not to mention the absolutely horrendous amount of glitches the game experienced upon release (and still continues today), which are basically game-breaking. The worst part is that the Naval Battle mini-game is the most fun part of the whole experience, a deeply broken revamped core gameplay system being the culprit.
Unfortunately for both these titles, they have received the (dis)honour of Lamest Sequel of the Year, in a dead heat mind you. Whether it be the atrocious story, confusing plotholes and poor characters of Assassin's Creed 3 or the absolutely thrilling experience of sitting on a caravan and plodding along in Fable: The Journey; you can't go much worse than these attempts at "improving" their predecessors. Steer well clear of these Lame titles.
Page 1 Page 2 Page 3 Page 4 Page 5 Page 6 Page 7 Page 8 Page 9 Page 10 Page 11 Page 12 Page 13 Page 14 Page 15 Page 16 Page 17 Page 18 Page 19 Page 20 Page 21 Page 22 Page 23 Page 24 Page 25