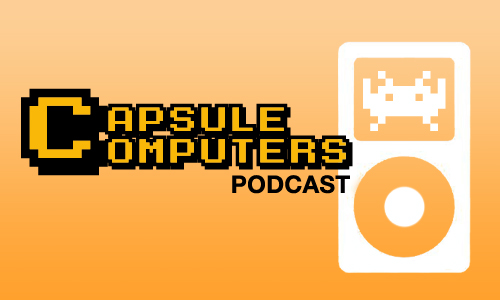 On our post E3 2011 show the cast gets into what they've been playing, talk about the weeks game news, then discuss the backlash Duke Nukem Forever has been getting and talk about the difficulties that the Wii U will face. Also, find out what to expect in the coming week at Capsule Computers.
Cast: Alexis Ayala, Travis Bruno, Jed Bradshaw, Adam Tabor
Thanks for listening and let us know what you think! 🙂
Subscribe to our iTunes Channel
Subscribe to our iTunes Podcast Channel
Subscribe to Podcast RSS Feed
Subscribe to Podcast RSS Feed
Download The Show M4A
Download the Episode here – (right click save as)
Check out our new enhanced M4A shows with selectable chapters, changing artwork and links to all the stories right from your player!
Download show directly from iTunes
Download the Episode here
All music for this podcast, by Christopher Voss
Win big, with Capsule Computers Cube Points!

Send all your video game or podcast questions, hints, suggestions and feedback to podcast@capsulecomputers.com

Stories covered in this podcast:
Game Developers in Australia Get support from the Government
Game Republic Appears to be No More
No DVD or Blu-Ray Play for Wii U
Crytek: Next Xbox to Debut at E3 2012, Timesplitters 4 in the Works
Nintendo Brings Game Boy Classic Donkey Kong '94 to the 3DS
Darksiders 2 Combat Shown Off, Looks like God of War
L.A. Noire "Nicholson Extroplating" DLC
3DS Updates: Donkey Kong '94, Ridge Racer
PopCap Auctions Art for Charity
Mortal Kombat DLC: Skarlet Bio and free Cyborg Skins, June 21. Rain Coming
Metal Gear Solid Too Old for HD?
LulzSec Brings Down Escapist, Eve Online, Minecraft, League of Legends
Zelda Four Swords Free on DSiWare
Bungie is 20, Gives us Free App. Hints at Bungie Aerospace
Gamers Watching More Movies on Their 360's
3DS Reaches 1 Million Sales in Japan
Thanks for listening. Copyright Capsule Computers Pty Ltd – All Rights Reserved