If you have finished L.A. Noire and need something else to do, fear not: Rockstar have announced the new DLC trailer for the arson case, "Nicholson Electroplating" is being released tomorrow.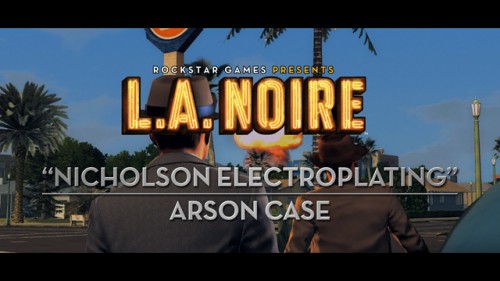 The story behind the case is simple: an explosion occurs at the Nicholson Electroplating plant, and it's up to Phelps and Biggs to investigate whether this was a tragic accident or if something more sinister is afoot. While some DLC cases are available for L.A. Noire already ("The Naked City" vice case and "A Slip of the Tongue" traffic case) this one looks far more intriguing and puzzling. From the screens, it seems like a great new piece of DLC that will keep the magic of L.A. Noire alive after the game has finished.
The trailer will be available at noon P.S.T. tomorrow, and the DLC will be available for purchase on the 21st of June on PSN ($3.99) and Xbox Live (320 Microsoft Points). Check out more screens of the case here on Rockstar's site.