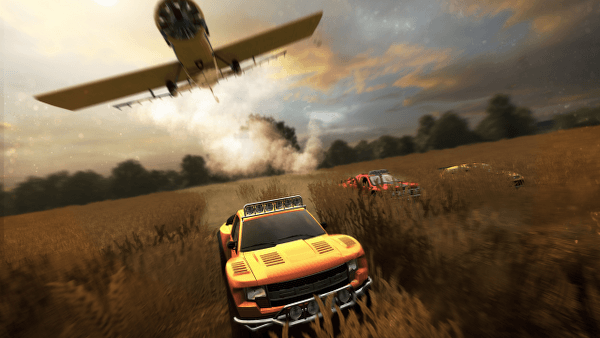 Ubsisoft's next-gen racing title being developed by Ivory Tower has alot of competition from the likes of Forza 5, DriveClub and Need for Speed Rivals, not to mention Gran Turismo 6 on the PS3. The Crew has really caught my eye though, standing out from the competition with its vast driving landscape based on the U.S.A that features over 1000 landmarks, fully customisable cars and the merged single player and online experience. It really looks The Crew will be creating something unique, which is very important for a new franchise entering an over-saturated market. The team making it is also rather impressive, with many of the creators working on past racing game franchises such as V-Rally, Test Drive Unlimited and even non-racing games that are held in high regards like Splinter Cell.
Ubisoft recently held their Digital Days 2013 event where they showcased some new games and provided more information on already announced titles. Key features detailed in the latest press release include:
NEVER DRIVE ALONE – Jump in and out seamlessly and build your crew of four through bonding or intense rivalry. Whether your objective is to takedown a convoy or to escape the police, achieving it with friends ensures a fresh experience each time you join in.
A PLAYGROUND OF UNPRECEDENTED SCOPE AND VARIETY – The entire United States is your driving playground – all roads and everything in between. Every type of terrain imaginable is yours to master – from downtown city streets to suburbs, hillsides, cornfields, canyons, desert dunes or even race tracks.
PREPARE YOUR CAR FOR THE NEXT CHALLENGE – Collect body and performance parts along your progression to customize and upgrade your licensed cars. Equip your ride with 5 different tuning specs (street, perf, dirt, raid, circuit) to adapt to different driving terrains. Choose from a wide range of perks to enhance your vehicle according to your driving style.
THE EXPERIENCE GOES ON, WHEREVER YOU ARE – Continue the experience on iOS, Android tablets, and on the web. Keep track of your friends' performances and tinker with your ride before playing it live to set new records, or send your crew on jobs on-the-go to gain more XP and parts.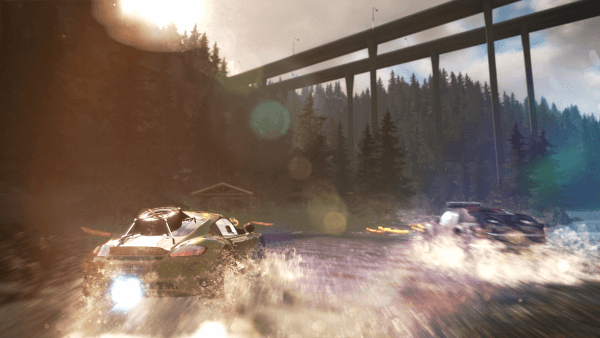 A large Q&A was also conducted at Gamescom. Here are all the highlights in simple list form for your viewing pleasure.
The Crew defines what freedom truly means in a driving game, without any barriers and invisible walls to restrict your car to the road. Go anywhere in the huge open world at any moment and use the surrounding environment to your advantage. Take that cop chase off-road and watch those cumbersome patrol cars spin out in the dirt, or maybe just hide in a corn field…
Play the entire campaign co-operatively with your friends.
THE CREW contains 1,000 real world landmarks and many major American cities from across the nation, each with environments and terrain representative of their real-world counterparts. Maneuver through the bustling streets of New York City and Los Angeles, cruise down sunny Miami beach, or trailblaze through the snowy mountains around Aspen, Colorado. Nearly every type of terrain you can think of, from downtown city centers, suburbs, hillsides, cornfields, canyons, desert dunes, race tracks – you name it and it's in the game.
The Crew will take you on a journey to move up the ranks of the Five-Ten Motor Club, a gang grown around Detroit's illegal street racing scene – making a rep for yourself and ultimately taking down their activities one region at a time.
Each time you enter the game world, you are notified of all your friends' achievements that have occurred in your absence – new scores to beat, missions completed, etc.
Every car is a 19-piece puzzle that you can customize and upgrade at will as you unlock body and performance parts along your progression. During our campaign you will be introduced to 5 different tuning specs (street, dirt, perf, raid, circuit) that enable you to perform better and venture on unexplored or previously impracticable terrains.
Max level cap is 50 but there is alot planned for end game content.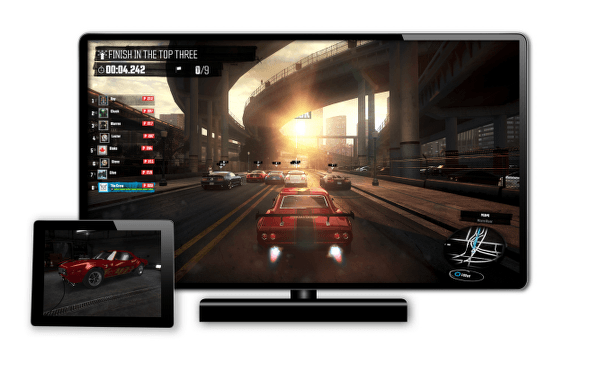 Companion apps are becoming a big thing with next-gen and the Crew is no exception. Players can do tasks like building their cars and organising missions on their phones and tablets, meaning you have more time to race on the big screen. A closer look into some of the screens reveals we will be able to modify the colour of our cars, the type of paint and also apply a variety of decals which will leave fans of car customisation happy. The app will be available for Android and Apple devices.
Check out the screenshots below which show just how varied the landscape can be and how you can customise each car (a Camaro in this case) to suit different challenges such as offroad, raid and street. It also gives a look at the companion app which allows users to update their cars without the use of a T.V. A recent video from Gamescom also walks us through a couple of missions in game and explains mods and perks, you can check that out in our recent article covering the game. The Crew is releasing in early 2014 for the PS4, Xbox One and PC.