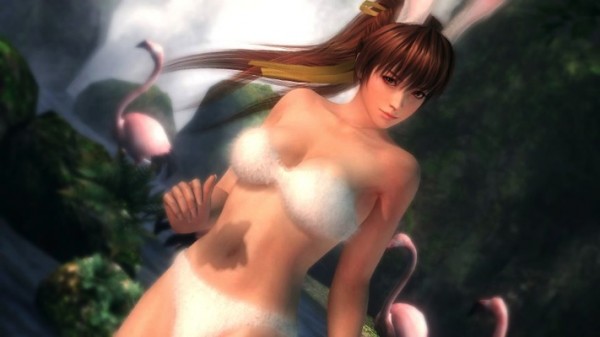 Do you want more boobs in your Dead or Alive 5? Per chance would you want them to be bigger than they already are? Well the director of the game understands your wants and needs this week and looks to give you what you want. But enough about boobs, other than boobs we also got to get our hands on Assassin's Creed 3 this week to mixed feelings, we interviewed a couple of people about various things and we're on the road to the EB EXPO! I'll meet my friends along the way~
Here what made headlines this week:
Gaming News:
– Sonic & All-Stars Racing Transformed Interview
– Wii U will be region locked
– PlayStation Playground 2012 Impressions
– THQ bringing their big guns to EB EXPO
– Nintendo announces North American Wii U launch titles
– Phantom Breaker cancelled according to Gamestop
– Wii U headed to EB EXPO
– Assassin's Creed 3: Liberation Hands On Preview
– Assassin's Creed 3 Multiplayer Hands On Preview
– Assassin's Creed 3 Singleplayer Hands On Preview
– Resident Evil 6 Breaks Street Date
– Dead or Alive 5 fans want bigger breasts according to director
Pop Culture News:
– Seth MacFarlane set to have live-action FOX series
– Capcom Bar mixes dining and gaming
– Halo 4 Purple Plasma V Mini Review
Anime/Manga News:
– Animania Day 1 Impressions
– Animania Day 1 Cosplay Photos
– Animania Day 2 Impressions
– Animania Day 2 Cosplay Photos
– Phi Brain gets a third season
– Hunter x Hunter episode 48 Impressions
– SKET Dance episode 76 Impressions
– Haiyore! Nyaruko-san gets a second season
Tech/Gadget News:
– Interview with Razer CEO Min Liang Tan
– Razer release software to enhance game performance
– Skullcandy announce new line of gaming headset
Reviews:
– Beat the Beat: Rhythm Paradise Review
– Kirby's Dream Collection: Special Edition Review
– Steins;Gate Part 1 Review
– Dead or Alive 5 Review
– Boulder Dash XL 3D Review
– Little Big Planet PS Vita Review
– Borderlands 2 Review
– Carrier Command: Gaea Mission Review
– Golgo 13 Part 2 Review
– PlayStation 3 Super Slim Model Review
Podcasts/Videocasts:
– Capsule Computers Podcast 060 – Super Special 60
– CC Powerslam #12 – Night of Champions
See you next week for the CC Weekly Recap.