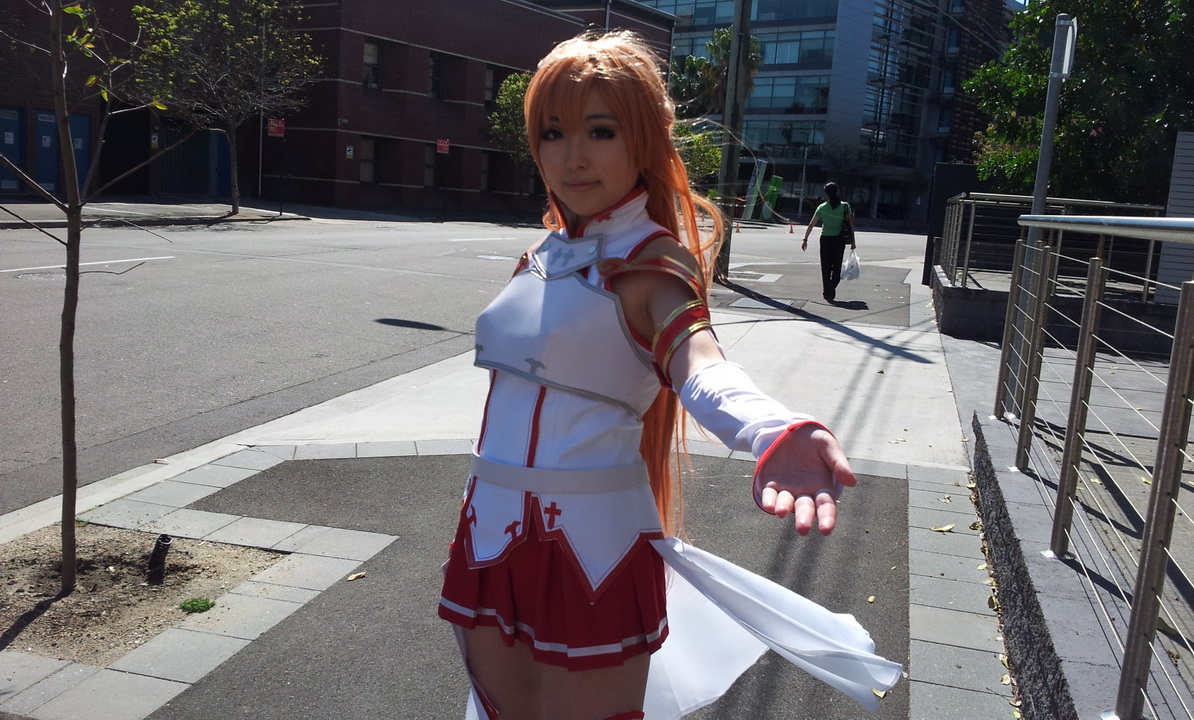 So you've all probably seen Luke Hallidays impressions of the first day of the convention by now, so I won't be talking about the convention itself all that much in this article. Instead, I'll be taking a look at the variety of cosplayers that were present at the event.
Now, as with any convention, there tend to be a large amount of fans dressing up in costumes and acting like their favourite characters from various forms of media. As this convention is known as Animania, it is of course apparent that it would be attracting a large amount of Anime cosplayers. Of course, there were a bunch of the more popular characters from some of the more well known series, like Bleach and One Piece, but it was kind of surprising to see some more obscure characters present at the event, such as Kirito and Asuna from the still airing in Japan series, Sword Art Online.
I don't know how it's happening, but it seems like the overall quality of cosplay costumes is increasing steadily. I'm not sure if this is because cosplayers are getting better at making their costumes, or if there is some kind of cosplay demon that cosplayers are selling their souls to for good costumes. And really, that doesn't matter. Because in the end, not only do the cosplayers look great, but it also gives a much more positive look to the Anime community.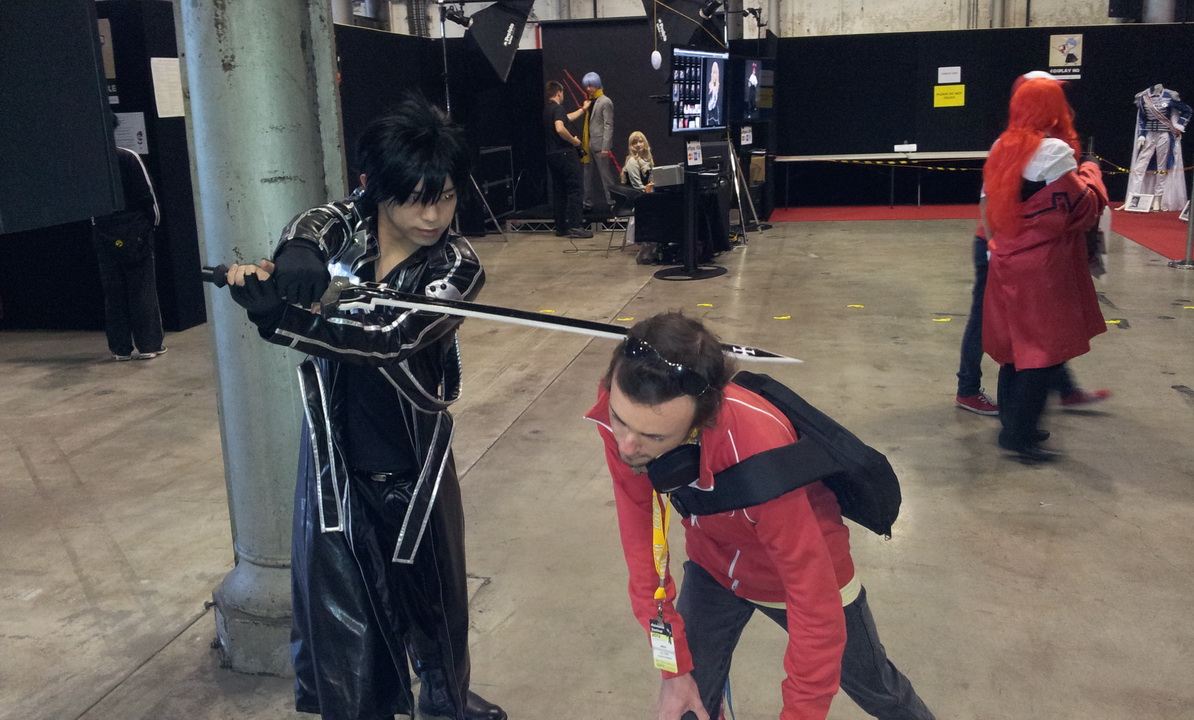 What was kind of disappointing about the day was the World Cosplay Summit, which is held each year at Animania, where cosplayers compete for a chance to win a trip to Japan to represent Australia in the worldwide summit. What made this disappointing was that there were too few entries into the contest. I would have loved to have seen more cosplayers take up the challenge. Now this isn't saying that the groups that entered were bad or anything, they were actually really, really good, I'm just saying that I'd have loved to have seen more groups compete. I'm not sure how entrants are chosen for the contest, and maybe only three groups actually entered, but still… More was wanted.
So overall I really loved the cosplayers present at Animania this year. There were a lot of really high quality costumes being shown and all of the cosplayers that we managed to take photos of were incredibly friendly. I hope to see cosplayers at this convention keep up with the high standards they've set themselves with this year.
Be sure to check out the gallery below to see all of our photos from the event. These also include a plethora of shots from the WCS. You can also check out the gallery on our Facebook page.