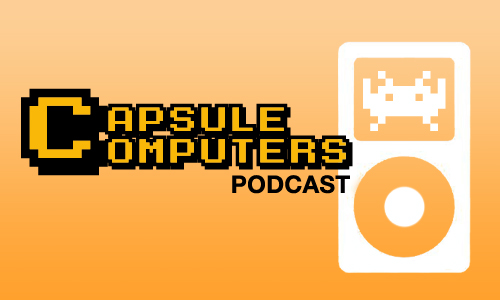 This week we have special guest, stand up comedian and runner of Ask A Capper, Chuck Bittner. We talk about the Call of Duty XP event, Halo 4, whether Deus Ex: HR is racist and then discuss who would we dress as and who we would dress our worst enemy as during a live televised event.
Cast: Alexis Ayala, Matt Vella, Luke Halliday and Special Guest Chuck Bittner
Music by The J. Arthur Kennes Band
Thanks for listening and let us know what you think!
• Subscribe to our iTunes Channel
Subscribe to our iTunes Podcast Channel
• Subscribe to Podcast RSS Feed
• Download The Show M4A
Download the Episode here – (right click save as)
Check out our new enhanced M4A shows with selectable chapters, changing artwork and links to all the stories right from your player!
• Download show directly from iTunes
All music for this podcast, by The J. Arthur Keenes Band
Send all your video game or podcast questions, hints, suggestions and feedback to podcast@capsulecomputers.com
Stories covered in this podcast:
Halo 4 is Start of New Trilogy
PS3 Sales 400% Surge With Price Drop
Kevin Butler Returns to Sony With Flaming Crossbow
Mass Effect to Continue Without Shepard After Part 3
Gamestop Taketh Away… Then Decides to Giveth
Deus Ex: HR Racist? No, Not Really, But People Will Complain Anyway.
Win Big with Capsule Computers Cube Points!
Thanks for listening. Copyright Capsule Computers Pty Ltd – All Rights Reserved