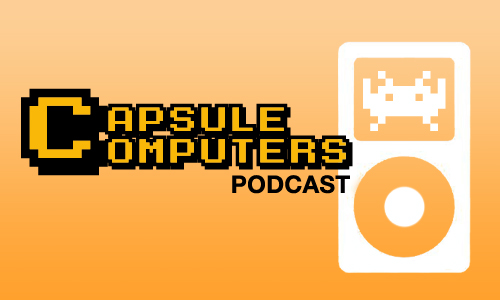 This week we talk about how Capcom has shoved their foot deep down their mouth, what games we'd like to see turned into a movie, how everyone is jealous of Irvo going to the Mana Bar opening, what we've been playing and some game news.
Cast: Alexis Ayala, Philip Federico, Dustin Spencer, Matt Vella, Michael Irving, Luke Halliday
Music by MADLABS & The J. Arthur Keens Band
Thanks for listening and let us know what you think!
• Subscribe to our iTunes Channel
Subscribe to our iTunes Podcast Channel
• Subscribe to Podcast RSS Feed
• Download The Show M4A
Download the Episode here – (right click save as)
Check out our new enhanced M4A shows with selectable chapters, changing artwork and links to all the stories right from your player!
• Download show directly from iTunes
All music for this podcast, by MADLABS & The J. Arthur Keens Band
Send all your video game or podcast questions, hints, suggestions and feedback to podcast@capsulecomputers.com
Stories covered in this podcast:
Irvo Goes to Mana Bar Opening. Staff is Jealous.
Gamecube on Wii U Virtual Console
Poison, Dhalsim and Yoshimitsu in Street Figher X Tekken
Space Invaders Attack Hollywood
Win Big with Capsule Computers Cube Points!
Thanks for listening. Copyright Capsule Computers Pty Ltd – All Rights Reserved