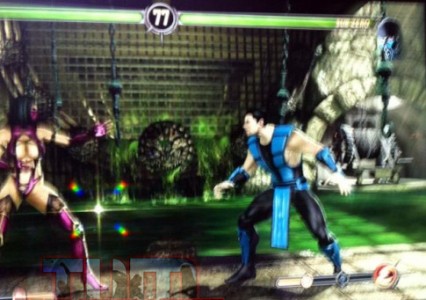 NEW SKIN! MK3 Sub Zero UNMASKED!
The Mortal Kombat Legacy Panel at Comic Con 2011 was so HUGE this year it seems impossible to know where to start to reveal all! Anyways, here's a quick, brief and to-the-point recap of what went down for anyone who missed out on the awesome news:
The panel included:
The Panel included Director Kevin Tanch as well as cast members Jeri Ryan, Michael Jai White, Darren Shahlavi, Peter Shinkoda and Matt Mulins.
Mortal Kombat Legacy is now on iTunes! You can check it out here!
Mortal Kombat Legacy is not just available on iTunes, but also PSN, XBox Live and Machinima.
Mortal Kombat Legacy is Komming to Blu-ray in Fall 2011. Awesome!
Tanch stated he wanted to keep away from wirework as well as other over the top elements whilst filming, and that the reason for the delay of episode nine was because of the amount of CGI rendering.
"I've gotten a lot of love… and a lot of hate. But I listen to every comment and take fan reactions into consideration."-Kevin Tanch, Director.
The highly anticipated season finale, Episode 9: Cyrax and Sektor.

Watch it here!

The episode was the debut on-screen appearence of the 1993 character Hydro.

Who is Hydro? Find out here!

If fan reception is good enough, there may be a second season. Tanch took suggestions of characters to include from the audience.
Special Guest appearence by Mortal Kombat co-creator and Neatherrelm Studios Creative Director Ed Boon.
Ed Boon announces mystery DLC Character: legendary horror icon Freddy Kreuger!
Gameplay Footage of Freddy Kreuger in action.

Watch it here!

Freddy will be available August 9th for 400 MS points or $4.99
Freddy was playable at the Mortal Kombat Comic Con Tournament.
Compatibility Pack #4 Announced.
Mortal Kombat 3 inspired alternate skin for Sub Zero, Unmasked. Included in new compatibility pack.
Wasn't confirmed, but rumours have surfaced that the alternate for Sub Zero will be joined by an alternate skin for Kabal.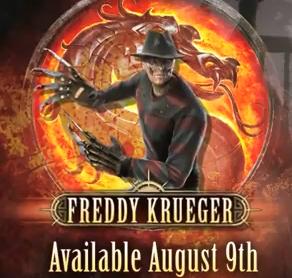 Want more depth? Check out all the other Mortal Kombat Legacy Panel Articles we've done:
Freddy Kreuger DLC Gameplay Video
Mortal Kombat Legacy Episode 9: Sektor and Cyrax
Who is Hydro?
Click here to check out more of our coverage of Comic Con 2011!