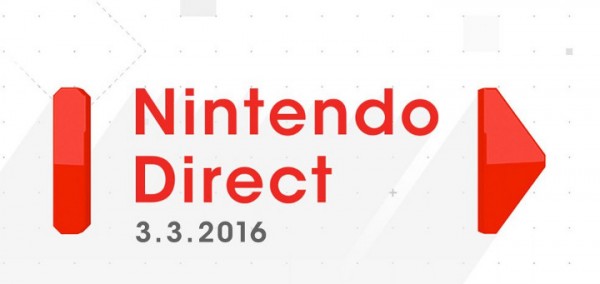 Nintendo's latest Direct has brought a huge amount of release date news and game announcements for both the Wii U and 3DS. Unfortunately most of it was spoiled due to yesterdays leak but now we have full details of all these announcements. If you want to watch the full presentation for yourself you can watch the American Direct embedded at the bottom of this article. Please be aware all release dates mentioned pertain to the European/Australian regions.
Do a barrel roll! They actually snuck that into the trailer… Star Fox Zero is ready for release and the graphics look like a step up from what we've seen before. The game will feature an all new story and map structure but will have similar gameplay to 64 with branching paths and new teleport points. The Fox Amiibo will unlock a classic skin for the Arwing that looks like the Super Nintendo model and some other unannounced features. Explosions will also look like they did in the original Star Fox game.
Project Guard from a couple E3's ago has been relabeled as Star Fox Guard and tasks the player with monitoring 12 cameras on one screen to protect the workshop of Grippy, Slippy Toad's uncle. You set up turrets to help defend each area. A level editor is being included allowing you to share your creations online. Beating stages will give you rare metals which are assumed to be the in game currency. Star Fox Guard and Star Fox Zero launch on April 22nd. In Europe there will be a retail pack which includes both games together and Guard can also be purchased separately on the eShop.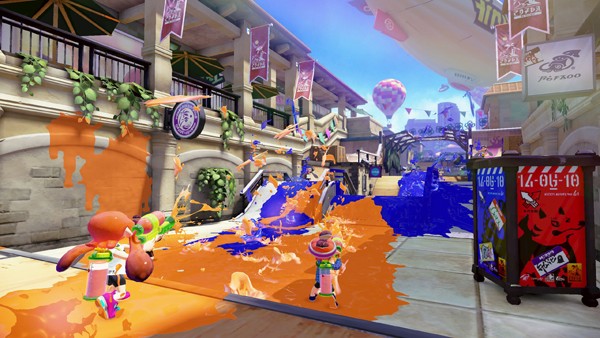 Splatoon must be proving very popular as it continues to receive new content despite it being said the game won't be supported any longer. New matchmaking adjustments, improvements to lesser used gear abilities and new elements for Splatfests will be dropping in a March 9 update while two more updates are also planned. The first will come in April and aims to adjust some weapons. New weapon recommendations will also be implemented to help encourage new tactics. The second update will be released sometime later.
Mario and Sonic at the Rio 2016 Olympic Games is coming on 3DS April 8th and Wii U June 24th. Some Wii U footage was shown for the first time introducing several new sports including Rugby Sevens and gymnastic clubs. There are also a few new characters. From the Mario side we have Koopaling Wendy, Nabbit and Rosalina. From Team Sonic Zavok and Zazz from the Deadly Six from Sonic Lost World make an appearance as do Jet the Hawk and Wave the Sparrow from long forgotten Sonic Riders. The games venues are modeled after the real life venues in Rio.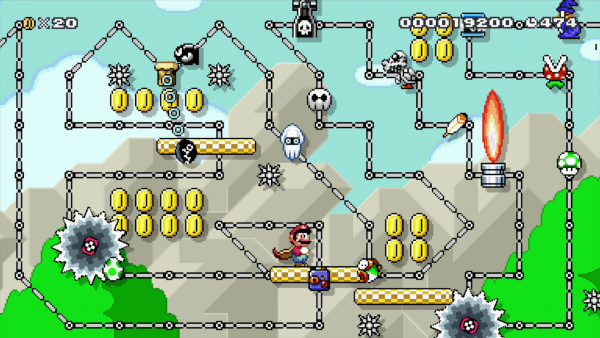 Super Mario Maker celebrates its six month anniversary with over 6.2 million courses available for players to play online. Four new course elements are being added. Shaking a Thwomp turns it into a spiky pillar like the ones in Super Mario World. Shaking a P Switch turns it into a key and shaking doors turn them into key doors, allowing you to make mandatory boss fights by tying keys to enemies. You can also shake coins to make them pink coins which turn to keys after collecting them all. 100 Mario Challenge is also getting a Super Expert difficulty level which will unlock new Mystery Mushroom costumes such as Tetra from Wind Waker. The update is dropping next week on March 9th.
Shin Migami Tensei X Fire Emblem from Atlus seems to have been completely re branded. The game is now titled Tokyo Mirage Sessions #FE and is all about RPG battles with style with pop concerts and commercials. The game will feature all the original Japanese audio with English subtitles and is launching June 24th.
Lost Reavers is a new free to play online co-op game from Bandai Namco although even the footage shown here had terrible frame rate drops so I don't know how good it will be. You search an Egyptian like tomb with other people, fight enemies and take down bosses to acquire treasure. Return with the treasure to your base to take home your share. An open beta is dropping April 14th with the full game releasing on the 28th once the beta ends.
There is a new Paper Mario for Wii U!!! And it's not traditional… again. The new game is called Paper Mario: Colour Splash. The new game takes place on Prism Island and Mario equipped with his New Paint Hammer will allow you to restore colour back to the World which has been drained of its vibrancy. Battles are done with cards and there are no evidence of partners either. Not liking the first impressions of this game honestly. It has a TBA 2016 release date.
A small bonus was announced regarding the new My Nintendo rewards program. If you sign up for My Nintendo during the launch period you can download Flipnote Studio 3d for free.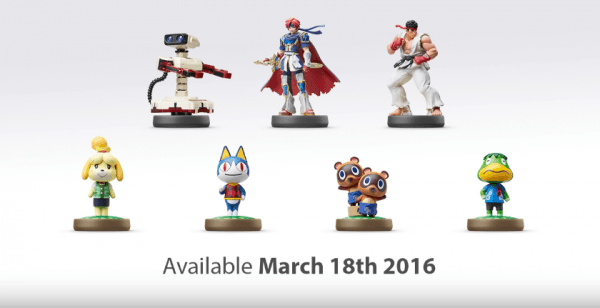 March 18th will see the releases of series 3 Animal Crossing amiibo cards alongside Ryu, Rob (Famicom Colours), Roy and four other Animal Crossing amiibo. Series 4 of Amiibo cards were also announced to be coming June 17th.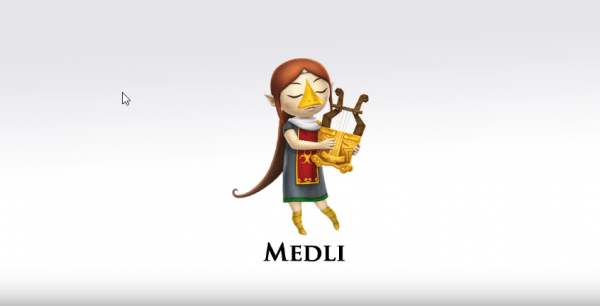 Hyrule Warriors Legends for the 3DS will be receiving it's own packs of DLC (4 in total) and a Season Pass which will be available on launch day, March 24th. The Season Pass includes an exclusive costume for Ganondorf. As covered previously, all new copies of the games will come with a code enabling you to unlock the 5 new characters on the Wii U version of the game as well as Ganondorf with his Trident weapon. A new character will be available to download for free on both versions of the game, Medli from Wind Waker. She plays a harp will be released at the same time as DLC pack 1 for Legends. A demo for Hyrule Warriors Legends is available now on the eShop and will feature Impa, Zelda and Link on Hyrule Field. If you buy the 3DS game from the eShop you will get a free theme.
Yokai Watch is finally coming to Europe after already being released a while ago elsewhere. Not much newsworthy stuff here but definitely check out the video you won't be sorry. Trust me there will be memes about this. The European release date is April 9th with a demo out now on the eShop.
Disney Art Academy is coming to 3DS on July 15th. You draw your favorite Disney characters, not much else to say here. Yes, Frozen is included.
Metroid Prime Federation Force left a lot of fans with a bad taste in their mouth during last year's E3 and Nintendo was in full damage control mode here with the original Metroid Prime series producer who is also in charge of developing this newest title sticking up for the title. The development of the games started way back in 2009, where the team wanted to make an online focused Metroid Prime. It was originally going to be on the DSi but the hardware was too weak. The game might be a rare New 3DS exclusive with the way they were talking about the performance and C stick. Federation Force will tell the story of the Galactic Federation vs. the Space Pirates and Samus will be in the game but not as a main character.
Missions will have an RPG style where a load out system will allow you to play a particular role in battle such as bringing many heal capsules so you effectively play the role of a healer. The developer once again stresses the game absolutely belongs in the Metroid Universe. Many fans felt the Metroid name was just plastered onto the already existing game for brand recognition purposes. The game has a European Summer 2016 release (June 21 – September 22).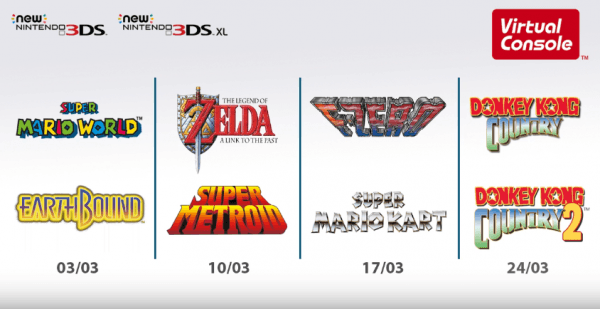 Super Nintendo games are coming to the 3DS Virtual Console however ONLY for the New Nintendo 3DS systems. All the games will be the superior US versions with the first two being Super Mario World and Earthbound available now, with even more of the systems most popular titles to come. If you buy one game can get the other half price and two new games will be coming every week at least for this first month. Titles seem to be individually priced with a $15.99 AUD average price. The first two games should be out today.
Azure Striker Gunvolt 2 is announced. Returning character Copen joins the frey as another playable character that can copy the abilities of boss characters. The original game is on special now for 33% off in the eShop. Azure Striker 2 is coming European Summer 2016.
Now we have a big montage of upcoming and just released games for both the eShop and a few retail releases. For the 3DS we have:
LEGO Star Wars: The Force Awakens Lego (Action/Adventure)
The Legend of Legacy (RPG)
Etrian Odyssey 2 Untold: The Fafnir Knight.(RPG)
Stella Glow (RPG)
Mega Man Legacy Collection.(Platformer)
Lifespeed (Futuristic Racer)
Noitu Love Devolution (Action)
And for Wii U we have
LEGO Star Wars: The Force Awakens Lego (Action/Adventure)
Oddworld: New n' Tasty (Platformer/Puzzle)
MouseCraft : Directors Cat (Puzzle)
PixelJunk Monsters (Tower Defense)
Dreii (Puzzle maybe… the game looks very out there)
Noitu Love Devolution (Action)
Pinball Arcade (Pinball)
Hive Jump (Action/Platformer)
Futuridium EP Deluxe (Futuristic Racer/Shooter)
Dex (Strategy)
Giana Sisters: Dream Runners (Platformer)
Kick and Fennick (Platformer/Puzzle)
Super Meat Boy (Platformer)
Lovely Planet (First Person Adventure)
6180 the moon (Puzzle)
Hollow Knight (Action/Platformer)
Jotun: Valhalla Edition (Adventure? No gameplay shown)
Fire Emblem Fates finally has a PAL release date. apology for release date delay. A similar collectors edition to what America received is also coming here with an art book, all three games on one cart (Birthright, Conquest and Revelations) and a steel book case. A Limited Edition New 3DS XL is also coming on release day which is May 20th. Revelation will only be available to be played in the special edition until it is released separately as DLC June 9th. That's a bit disappointing considering America already has the game but at least we know the date now.
Dragon Quest 7 Fragments of the Forgotten Past is coming later this year. The game has been completely remade with a new 3D world and a re translated story.
Monster Hunter Cross from Japan is coming West as Monster Hunter Generations for the Nintendo 3DS. This is being touted as the most customisable Monster Hunter experience ever. The game will feature cross over costumes with Fire Emblem with a male and female Marth armour set being available. Those with Monster Hunter 4 Ultimate save data will unlock bonus content. A live stream from Capcom will be happening tomorrow if you want to check out the English version. The game has a Europe Summer 2016 release date.
Rhythm Paradise Megamix is a new game coming to the 3DS. It is a follow up to beat the beat and rhythm paradise from Wii and 3DS respecitively and also includes tracks from the original Game Boy Advance game. The game features 100 tracks with 70 tracks being from those from old games and 30 all new tracks. Rhythm Paradise Megamix is coming later this year.
One more final announcement and it's a big one if you're a Kirby fan! Kirby Planet Robobot is coming to the 3DS and it is up to him to stop the mechanization of Dream Land. The game features traditional 3D graphics and allows player to shift between the foreground and background to make their way through a stage. There will be over 25 abilities including new ones such as Doctor. The main gimmick this time around is that Kirby can use the robot enemies like a Gundam robot and those robots can also use 10 copy abilities in unique ways.
There is a separate mode included with the game called Team Kirby Crush which is a boss fight mode that can be done in co-op with chosen roles. There is no online just solo and local co-op. The game will be compatible with every Amiibo figure which gives a copy ability. Some will give specific abilities such as Mario giving Fire and Link. Scanning the Smash Bros. Kirby amiibo will give you the unique Smash Bros. ability.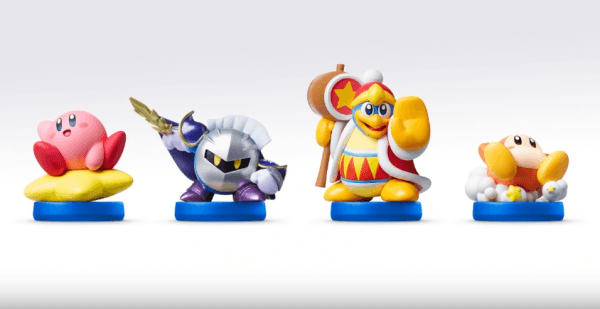 Four new Kirby Amiibo are also being released (Kirby, Meta Knight, King Dedede and Waddle Dee) that give four unique copy abilities, UFO, Sword, Parasol and Hammer respectively. It is not clear if these abilities are the same ones already available in the game but it seems that way just with different skins except for UFO Kirby. The game and the new amiibo will be releasing June 10th.
And that's a wrap! What are you most excited for from that long list? Did anything disappoint you? Let us know in the comments below and don't forget the full Nintendo Direct is available to watch below as well as all the new trailers scattered throughout this article.