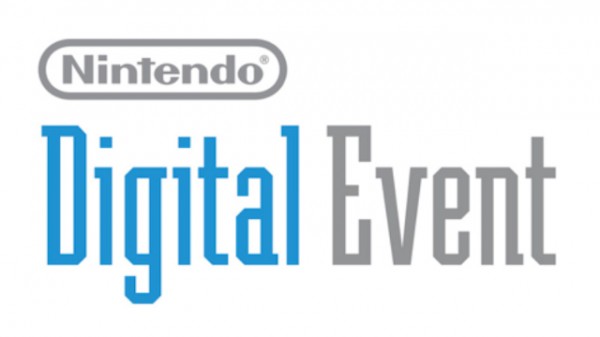 Nintendo's E3 Digital Event happened in the Wii hours of the morning but we have gone and covered all the important points for you below so you can see it all in one easy place. We will have more articles going up into more specifics on most of these releases throughout the day so be sure to check back frequently for more news on all your favourite announcements. You can also check out the full presentation for yourself in the embedded video below.
 Mii's are confirmed as playable in Super Smash Bros. Wii U and 3DS and come in three different character types, Brawler, Sword and Gunner. Each Mii type has 12 types of B special attacks that they can pick from to make up the four moves they utilise in battle. Palutena was also confirmed as a playable character at the end of the Direct. Dark Pit also seems to be an alternate costume with a different voice as well. At a round table discussion later in the evening, Pac-Man was later confirmed alongside Mr. Game & Watch.
Smash Bros. 3DS gets a small trailer of its own. The release date for the 3DS version is October 3rd, 2014 (which has been pushed back from what was previously said). The Wii U version is coming in the holiday season of 2014.
Amiibo is the name given to the Nintendo character figures. These figures can link to and interact with many different games and store data from each of them. Smash Bros. Wii U will be the first with other games such as Mario Kart 8 to follow suite. Specific examples were slim, but for Smash Bros. it seems you can use a figure to create a sort of AI fighter that can take on your friends AI fighter. The more the AI fighter battles, the better its stats get.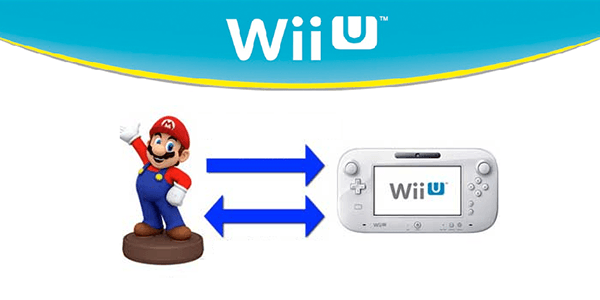 Yarn Yoshi has had a name change and is now Yoshi's Wooly World. The game looks great with it's unique yarn style and uses Yoshi's tongue and eggs as attacks to explore the level. Two player co-op is also present and you can eat up the other Yoshi and turn him into an egg as well. The game has a 2015 release date.
Remember those Captain Toad mini games from Super Mario 3D world? Well they are now a full game in Captian Toad Treasure Tracker, but fortunately there seems to be more gameplay varieties than what we have seen in his debut game. The game has a holiday 2014 release date.
First look at the core Zelda game that will be arriving on the Wii U. The game doesn't have a name yet but the main focus is on exploration and having an open, non-linear world to do that in. The game uses stunning cel shaded graphics similar to Wind Waker HD but with more levels of shading. Some brief gameplay was shown of Link riding Epona and using bomb arrows to defeat a monster. The game will be coming out in 2015 barring delays.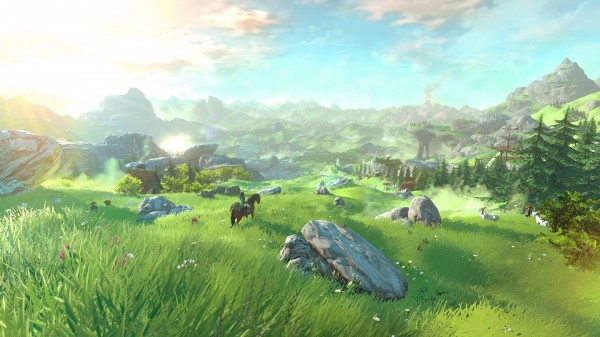 A live action trailer for Pokemon Omega Ruby and Alpha Sapphire was shown of a kid exploring a cave. We then saw some gameplay showing off the new mega evolutions we detailed previously as well as some footage of gym leaders and the Kyogre/Groudon battle. Groudon's Mega Devolution will have ground/fire typing. The game is coming out in North America on November 21st, 2014.
Bayonetta 2 was showed off in another action packed trailer and at the very end came same awesome news, Bayonetta 1 will also be included with every copy of the game. Bayonetta 2 will also receive some mario inspired costumes. Peach, Link and Samus costumes were shown. The game is releasing sometime in October.
Some more playable characters were revealed for the Zelda/Dynasty Warriors crossover, Hyrule Warriors. Midna and Impa will join Link and Zelda among a huge cast of characters as they take down mobs of enemies with their unique attacks and abilities. The game is coming out September 26th.
Kirby Rainbow Curse, the sequel to the DS game Kirby Canvas Curse will have the user navigating the course using the Wii U gamepad and stylus to draw rainbow lines on the level which Kirby will follow. Kirby Rainbow Curse features a unique claymation style to it which again looks fantastic. As standard with new Kirby games, there will also be some new powerups such as submarine and tank. The game is coming 2015.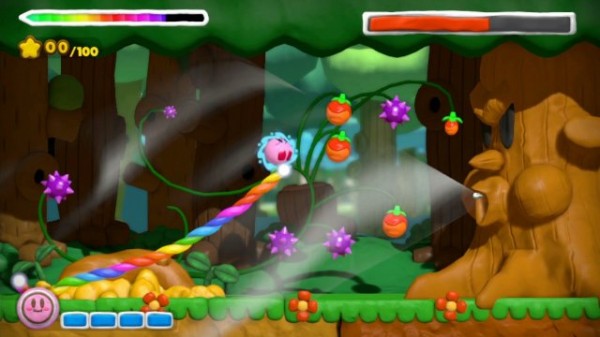 Monolith Soft's games known previously as X was renamed to Xenoblade Chronicles X and featured an impressive story trailer. Add this one to the list of games coming out in 2015.
This game actually leaked a little while before it was announced but is still a fun reveal none the less. Mario Maker for Wii U will you easily constructing new 2D mario courses with the tap of a stylus. Featuring a simple interface and the ability to swap the graphics at any time between the original 8-bit Mario graphics and the New Supar Mario Bros. U graphics was a highlight. A small fly also appeared randomly with a swatter ready to take it out, could we be seeing the fun fly swatting from Mario Paint be making a return here.
An all new IP by the name of Splatoon took the majority of the remaining time left and seems like it will be some good, messy mulitplayer fun. The game is a 4 on 4 third person shooter where you shoot ink around the field and then can then transform into a squid and travel through that ink. There will be online and local multiplayer and many people commented on the similarities between the game and Team Fortress 2.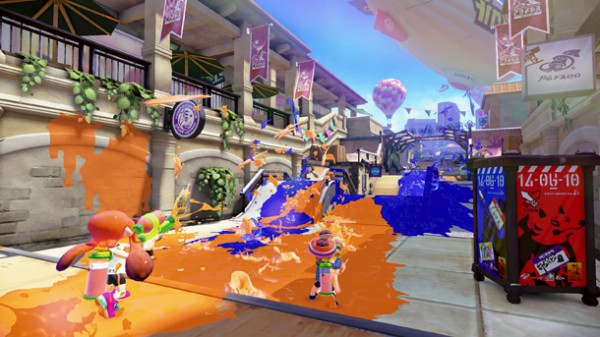 There was also a heap of details provided later on as well as various leaks of information that came from other sources, these are listed below.
A new Star Fox for Wii U is in development. There is standard Arwing piloting alongside the Landmaster Tanks and a new vehicle in the helicopter. Game is planned to be completed within one year.
Miyamoto is also working two new IP's. The first is call Giant Robot and uses the Wii U Gamepad in unique way. The player controls a giant mech and holds the Gamepad close to their chest, using the motion sensors to control the robots torso. The two analog sticks control the robot's arms and allow you to attack. It was described as Sumo Wrestling with giant robots and also featured customisable mechs.
The other new IP was called Project Guard and was a tower defense like game where you had to protect a base from a bunch of robots (some looked like ROB). You place a number of cameras around the base and control them to shoot lasers at the incoming robots and destroy them. The game is intended to be play with people around you to help you monitor the many cameras around the base.
Devil's Third, an action game featuring melee and long range shooting that has been passed around for a few years now seems to have landed on the Wii u as an exclusive. The man behind the game is Ninja Gaiden director Tomonobu Itagaki, and he says he chose to work with Nintendo as they understood his vision.
Mario Party 10 was announced. Bowser seems to be the main focus this time with alot of mini games revolving around him. The car gameplay from Mario Party 9 returns here. Of course the game will include all new maps and minigames.
And there you have it all the major announcements from Nintendo at E3 2014. Make sure to leave us a comment telling us what you thought of the Digital Event and how it compared to the other big conferences we have seen this year. Keep checking back