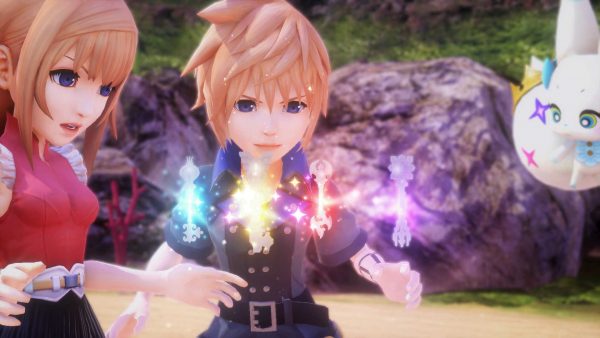 Square Enix has announced that they are planning on releasing World of Final Fantasy for the PlayStation 4 and PS Vita on October 25th in North America, October 27th in Japan, and finally on October 28th in Europe. Those who pre-order the game will get a day one edition that will include Sephiroth as a special summon to help players in battle.
To go along with this announcement Square Enix has released the E3 2016 trailer for World of Final Fantasy and you can check that out below alongside a fresh overview of the game and a number of new screenshots:
In World of Final Fantasy, players lead a pair of twins, Reynn and Lann, through the land of Grymoire on a search to rediscover their lost memories. Throughout their adventure, players will collect, raise and battle adorable beings of classic Final Fantasy lore, including cactuar, chocobo and behemoth, to create customizable, strategic tower combinations to take on the most challenging of opponents.