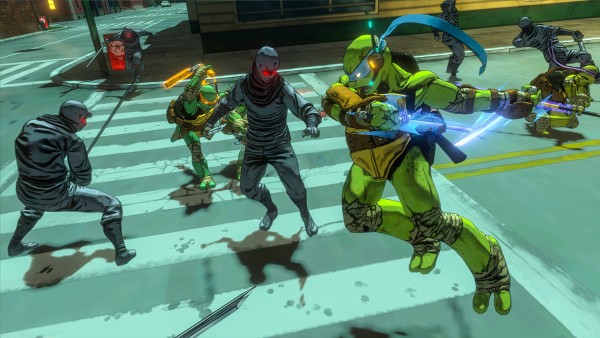 Teenage Mutant Ninja Turtles: Mutants in Manhattan launched today on PlayStation 3, PlayStation 4, Xbox 360, Xbox One, and PC. The third person brawler from PlatinumGames features Leonardo, Raphael, Donatello, and Michelangelo, each with a unique signature move. Players can swap between the four turtles while playing alone or bring up to three friends in online co-op.
PlatinumGames and Activision has released an adrenaline packed trailer to coincide with the game's launch. It is packed with everything you would expect from Teenage Mutant Ninja Turtles, a whole load of action and some jokes from Michelangelo.
The game is out now for $49.99 USD for PlayStation 4, Xbox One, and PC. The game priced at a $39.99 on PlayStation 3 and Xbox 360.