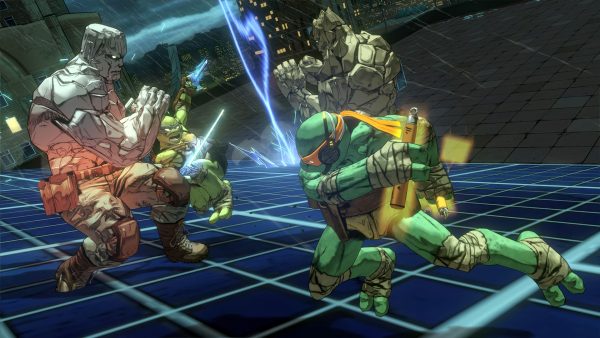 There are four new Teenage Mutant Ninja Turtles: Mutants in Manhattan trailer out, one for each Hero in a Half-Shell. The trailers are short, but each one focuses on the unique fighting style each Teenage Mutant Ninja Turtle will use in the new third person team brawler.
Sword wielding oldest brother Leo specializes in long sweeping attacks, ideal for taking out groups of enemies.
Genius brother Donatello has long sweeping attacks like his brother Leo, but Donatello seems to be a little more focused on special abilities based on his inventions, like deflector shields.
Raphael looks is capable of hard hitting spinning attacks that will toss him directly into enemies and a beserk mode.
And finally, Michelangelo rounds out the group with his trademark silliness and some sumo strikes.
Teenage Mutant Ninja Turtles: Mutants in Manhattan launches in Australia on May 24th for PlayStation 3, PlayStation 4, Xbox 360, Xbox One, and PC.