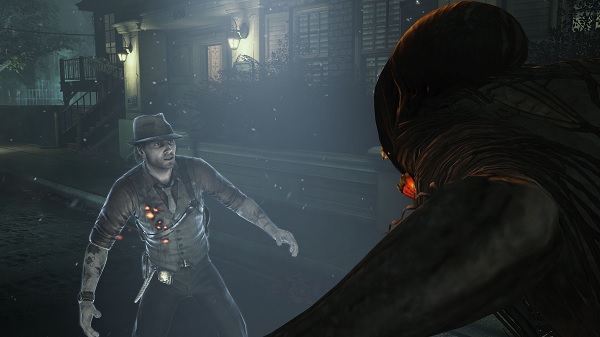 About a month after they revealed that they would be bringing Murdered: Soul Suspect to next-gen consoles, Square Enix has announced when they plan on releasing the game to stores in North America and Europe.
Murdered: Soul Suspect will be released on June 3rd in North America and three days later on June 6th in Europe. There will be some pricing differences depending on what version you pick up though, as the PlayStation 4 and Xbox One versions will cost $59.99 while the PlayStation 3, Xbox 360, and PC versions will cost $49.99 instead.
Gamers in the United States that pre-order the title will be given a digital strategy map that will make finding secrets and collectibles easier and can be viewed on either a computer or a tablet.