OGPlanet have officially released the biggest update for their MMORPG, Uncharted Waters Online (UWO), with the 2nd Age expansion. Come aboard the adventure at sea and experience the wonders of time manipulation with the World Clock that trigger historical events which affect all nations, decide the fate of the Roman Empire in the imperial election, challenge the Ruler of the Sea "Ganador" in an epic naval battle and embark on a treasure hunt to gather clues across uncharted waters and locate rare relics.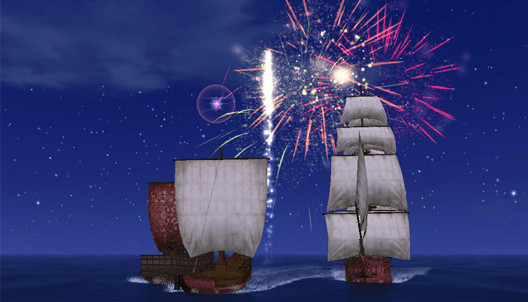 In addition, players can customise the famous historic ships; Privateer 'Sir Francis Drake' from England, 'Crown' from France Royal family and Lubeck Merchat's Guarding ship the 'Eagle'. However, before setting sail all of Netmarble's former UWO players must transfer their full account here to OGPlanet's new service of free-to-play games.
Don't forget to check out the cinematic trailer below for UWO: 2nd Age, before commencing the journey online.