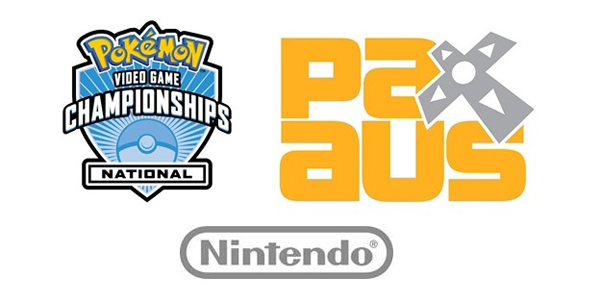 This year is the inaugural PAX Australia event, and the first time the massive gaming conference has ever been outside of its home country of the United States. Tonnes of game companies are making a strong appearance at the show, which runs from Friday the 19th through to Sunday the 21st of this month, and Nintendo looks to be leading the charge and providing something for everyone.
First and foremost; the Nintendo Booth will be THE place to be during the event, and will allow you to meet up with fellow Nintendo 3DS owners and play multiplayer in games like Animal Crossing: New Leaf (review here), Fire Emblem: Awakening (review here), Monster Hunter 3 Ultimate (review here), Luigi's Mansion 2 (review here), Mario Kart 7 (review here) and Donkey Kong Country Returns 3d (review here).
Sure multiplayer is great, but we all know what gaming conventions are all about: brand new, or soon to be released games! Nintendo again has you covered, and is giving Australian gamers their first taste at upcoming 3DS titles like The Legend of Zelda: A Link Between Worlds and Sonic Lost World. Perhaps even more exciting is the fact that attendees will also get to try out upcoming WiiU titles like Pikmin 3, The Legend of Zelda: Wind Waker HD and Super Mario 3D World.
At 4:30pm on Saturday, Nintendo will be hosting a special video chat with the development team for Animal Crossing: New Leaf. Fans will have the chance to ask questions to the team about the game and what is next for the series. If you are a long-time Animal Crossing lover, or have recently been swept up in the excitement of New Leaf then this is definitely something you don't want to miss.
Nintendo has one last small/tiny event happening over the weekend. There is this little-known game franchise from Nintendo by the name of Pokemon, and there will be the Video Game Nationals Tournaments being held through the weekend. That's right, you can see some of the best in the country battle it out for top prize and to see who will head on to the World Championships in a few months time. Oh, and don't forget that anyone can enter! Think you are the very best, like no one ever was? Then prove it!
The Big-N will also be hosting competitions and play offs through the weekend, so it is definitely worth your time to check out the Nintendo Booth. We have some of our best guys down at PAX Australia this year, so be sure to stay tuned to Capsule Computers over the weekend for all the information out of the conference.