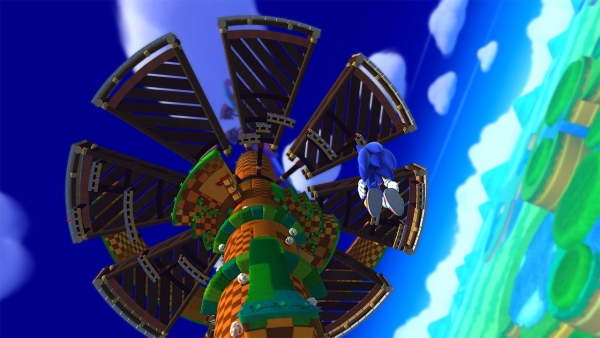 A new trailer was released today by Sega showing off some brand new wisp powers that Sonic can utilise in the upcoming Wii U game Sonic Lost World. The trailer focuses on the color powers that Sonic obtains when he comes into contact with a Wisp, a returning mechanic from the Wii game Sonic Colors. We also get a brief look at The Deadly Six and hear them speak, so it's good to know they won't be mindlessly groaning, roaring and mumbling the whole time.
The first new power shown was eagle, which allows Sonic to take the skies and dash in short bursts to collect rings suspended in the sky. The asteroid wisp is probably the strangest wisp shown yet, and turns Sonic into some sort of small floating planet with a ring of small asteroid chunks around him that presumably acts as a shield. The final new power shown was rhythm. This power turns Sonic into a pink music note that allows him to traverse pits by bouncing across these small echoing balls that send out vibrations.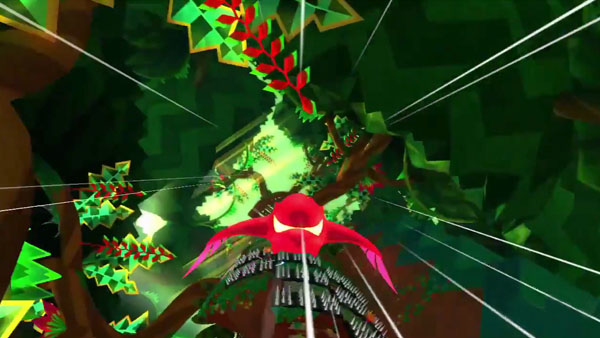 We also see some returning powers, some which we were returning such as the laser power and some we didn't know would be returning such as drill and rocket.
Sonic Lost World will be releasing for both Wii U and 3DS on the newly announced date of October 22nd. Both versions are said to be fairly different from one another in terms of level design and gameplay. Check out the trailer and screens below and leave a comment letting us know your opinion on the new Wisp powers.