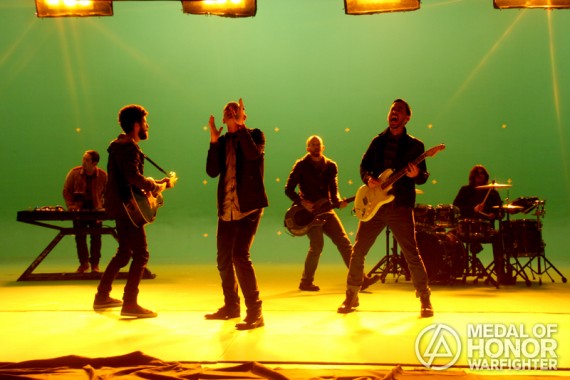 Bit of a slow week in terms of news, but there was still some golden nuggets for you to feed your knowledge bank with. Linkin Park will be again returning to the Medal of Honor franchise for it's soundtrack, Persona 4: Arena sold incredibly well, Bleach manga is on hiatus and the trailer for the new JoJo's Bizarre Adventure anime has landed. Is your knowledge bank not satisfied? No? Well, screw you. Go listen to one of our podcasts that went out this week and if that don't satisfy you, stick your head in a shoe and never come back out.
Here what made headlines this week:
Gaming News:
– Hitman: Sniper Challenge Competition Underway in Aus
– See Ada Wong in action in Resident Evil 6
– EB Games Expo 2012 boasts impressive games line-up
– Check out Assassin's Creed III's engine in action
– Linkin Park to be featured in Medal of Honor: Warfighter
– Rambo Highlight reel to prep for game
– Persona 4: Arena sells 90% of it's shipment, outsells Street Fighter
Pop Culture News:
– The Walking Dead Promo Roams NYC
– New Doctor Who Season 7 Trailer Released
– Christopher Eccelston joins the cast of Thor 2
Anime/Manga News:
– Anime: The Only Three Male Leads You'll Ever Need
– Pokemon: Black and White Movie Combo coming this September
– Persona 4: The Animation Blu-Ray to feature English dub only
– First JoJo's Bizarre Adventure Anime Trailer
– REEL Anime 2012 Details
– Blue Exorcist Movie Trailer
– Inuyasha: The Final Act gets North American release date
– Bleach manga goes on hiatus
Tech/Gadget News:
– WIN Razer Electra
– Logitech release solar powered keyboard for Mac
Reviews:
– My Little Pony: Friendship is Magic Volume 1 Review
– Deadlight Review
– unFed unDead Review
– Button Brigade Review
– Minimon Online Review
– The Secret World Review
– Kingdom Hearts 3D: Dream Drop Distance Review
Podcasts/Videocasts:
– Capsule Computers Podcast 053 – Room to Breathe
– CC Anime Episode 08 – Dewgong Wonderland
See you next Sunday for the CC Weekly Recap.