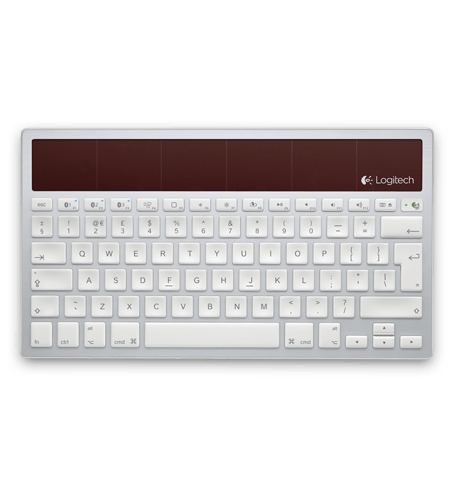 The K760 is the latest keyboard from leading peripheral maker Logitech. The keyboard is a specially designed solar powered device for use on the Mac brand computers that are running Mac and the various iOS incarnations. The keyboard has the ability to connect with multiple devices simultaneously with it's Bluetooth connect-ability.
On the keyboard, Logitech had this to say –
"Laptops, smartphones and tablets are ubiquitous – both at work and at play," said Denis Pavillard, vice president of experience design at Logitech. "Because Apple devices are central to this trend, Logitech is committed to improving the way people interact with them. With its simple solar charging, familiar Mac layout and comfortable design, the Logitech Wireless Solar Keyboard K760 will appeal to Apple users worldwide."
By flicking a switch, the solar-cell powered device is able to switch between a paired device and can be paired with up to three simultaneously. The keyboard retails for $99AUD. Be sure to check out the official site for more info.