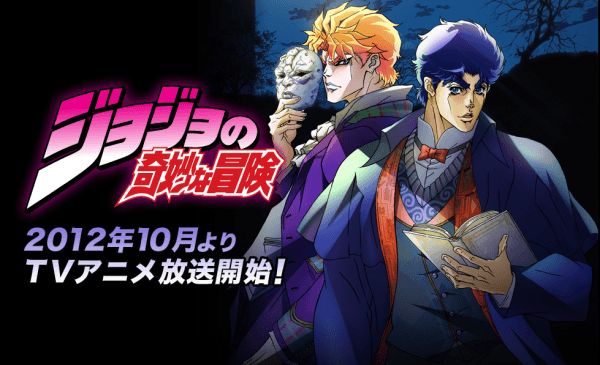 We recently posted news that the legendary shonen manga series JoJo's Bizarre Adventure will be getting a definitive anime adaptation. The first trailer for the upcoming anime adaptation of JoJo's Bizarre Adventure has launched and reveals that the series will be beginning all the way back at the very first part of the generation spanning manga, in the Phantom Blood story arc.
After viewing the trailer, one can assume that the anime will ultimately try to cover the entirety of the JoJo's Bizarre Adventure manga, that being all 8 generations that the trailer counts down. The anime itself is set to premiere in October 2012.
You can check out the new trailer below which shows off Jonathan Joestar as he will appear in the anime series. Let us know what you think of in the comments section.