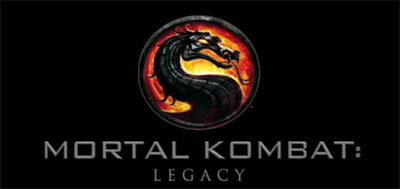 There's been some confusion amongst some fans of Mortal Kombat: Legacy in the last few months, wondering what the heck is going on with the season finale. So in case you've missed out on anything or need to catch up, here's the story so far:
Remember that awesome web series from Machinima we watched religiously back in April? The debut episode received more than 5 million views in a week! Episodes continued to follow week by week, but episode 9 never showed. Followers of director Kevin Tancharoen's twitter page instead rather saw this:

and then this…

Since then there hasn't been an episode released since. Fans have been doing back flips in excitement to see their favorite cyborg-ninjas at Comic-Con and you can't blame them, they've been teased to hell about it! In the debut trailer we saw a variety of footage from 8 of the 9 episodes, however episode 9 has been tightly held under wraps. We saw about 2-3 seconds of footage from the final episode, and that's it. First we got an awesome look at Sektor: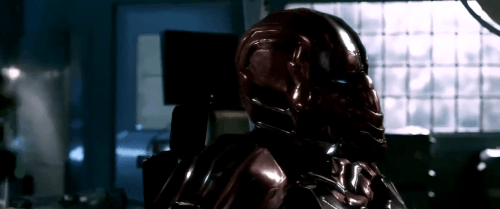 And then the screen pans to a blurred, unmasked Cyrax as his mask is bout to be placed on him, before it quickly cuts away to the next scene.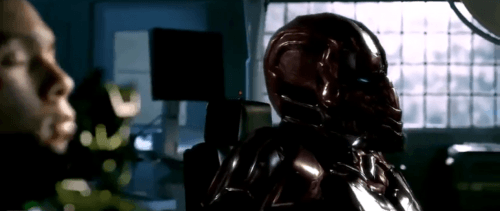 At least Kevin Tancharoen left us with this image of Cyrax to drool over: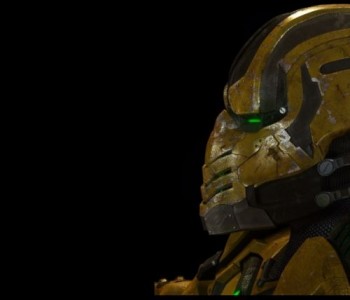 However last week Shock Till You Drop revealed another sneak of Cyrax, a shot from the episode with what appears to be just seconds later and from the same continuous shot, of Cyrax placing his mask on.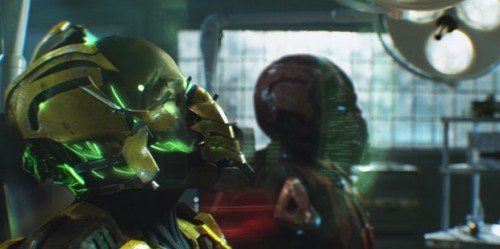 It's been about three months, but next week Comic-Con takes place between July 21-24, and the season finale starring Cyrax and Sektor is due to premiere at the Mortal Kombat: Legacy Comic-Con panel on Thursday, 21 July between 2-3pm, and these awesome limited edition hotel keys have been issued out as well: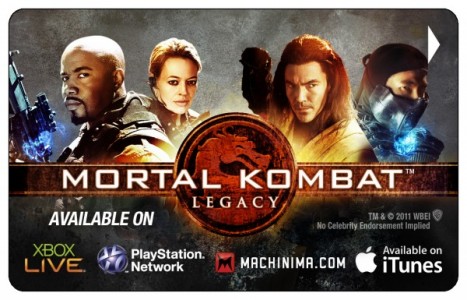 Now while the official word has been that the reason we've had to wait to long was due to 'fine-tuning', fans have been discussing the possibility the real reason is because they plan to announce something new at Comic Con. If this was the case, the most likely possibility seems to be the series for Blu-Ray and DVD, as Tancharoen has said it would see a release after all the episodes appeared online, and would could with bonus footage such as rehearsal footage. Another possibility discussed is that they may announce a second season at Comic Con. Tancharoen has said for a while he really wanted to do a second season, and would love to include characters such as Kung Lao, Lu Kang, Kabal and Goro in a second season, but it has been unannounced if there will be one or not. Tancharoen has said all episodes of the series would take place either before the first game or after leading up to the squeal, so including Cyrax and Sektor getting automated from their human forms to cyborg forms really makes a good transition between seasons 1 to 2. The other possibility is they may announce taking to to a level beyond internet videos, like a TV series or maybe even what many fans have been begging for: a serious take on a Hollywood Mortal Kombat live-action movie. Creator Ed Boon has even said he'd love for it to happen and have Tancharoen direct it. Another idea is that the fourth DLC 'mysterious' character for the Mortal Kombat 2011 game could be revealed at Comic Con as well. Please note all of these possibilities are just theories, and nothing has been confirmed as of yet.
Regardless if an announcement will be made or not at Comic Con, it has been confirmed that episode 9 will debut there next week, so at least we know we're going to see something awesome! Expect many of our questions to receive answers next Thursday.
Comic-Con has come and gone! Check out our Mortal Kombat Legacy Panel Coverage:
Mortal Kombat Legacy Panel Recap
Freddy Kreuger DLC Gameplay Video
Who is Hydro?
Mortal Kombat Legacy Episode 9: Sektor and Cyrax
Click here to check out more of our coverage of Comic Con 2011!