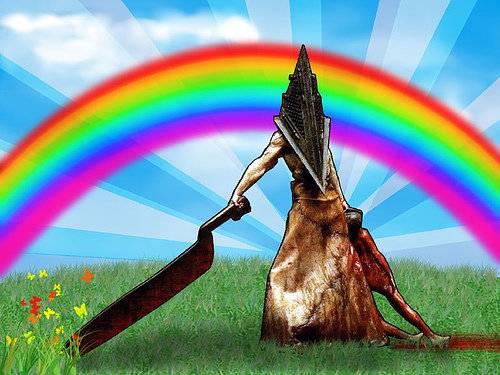 Another interesting week in the world has passed and with it came all sorts of news on all sorts of things. Konami was pretty active this week with some questionable actions about Silent Hill HD. It looks as though Pyramid Head has brutally murdered the Silent Hill HD patch for Xbox 360 owners. There has been some bad signs for the Smash Bros. look a like Playstation All-Stars: Battle Royale with the game being delayed. Could this spell disaster for the controversial game. All this and more, below.
Here what made headlines this week:
Gaming News:
– WWE Games giving away Ice Cream Bars
– Black Ops 2 Multiplayer shown off for the first time
– SSX update brings two new game modes
– Witness the opening declaration of Dead or Alive 5
– Resident Evil 6 Exclusive Pre-Order Offer at EB Games
– Konami offers game exchange for Xbox 360 Silent Hill HD Owners
– DLC Rundown: Street Fighter x Tekken
– Konami launches Metal Gear 25th Anniversary site
– Playstation All-Stars: Battle Royale delayed by a month
– Wii U boxarts confirmed by Ubisoft 
Pop Culture News:
– The Expendables 2 gets best banner ever
– Creation of Doctor Who to become TV Movie
– Matt Smith to reprise his Doctor Who role until atleast 2014
– Transporter TV Series Trailer Released
Anime/Manga News:
– Shakugan no Shana Season 2 delayed until December
– New Dragon Ball Z Film Trailer Rocks Your Dragon
– Nura: Rise of the Yokai Clan dub cast revealed
– First promo shown for new Hayate the Combat Butler anime
– First footage of Senran Kagura anime appears
– Medaka Box Season 2 Begins in October 
Tech/Gadget News:
– WIN! Razer Electra
Reviews:
– Symphony Review
– Puella Magi Madoka Magica Volume 2 Review
– Blazing Star Review
– Brave: The Video Game Review
– Risen 2: Dark Waters Review
– Pokemon: Black and White Collection 2 Review
– Hit and Run Review
– Death Rally Review
– Transformers Prime: Darkness Rising Review
– Blue Exorcist Collection 1 Review
– Growlanser: Wayfearer of Time Review
– Adidas micoach Review
– Chimpact Review
– Test Drive: Ferrari Racing Legends Review
Podcasts/Videocasts:
– Capsule Computers Podcast 054 – THQ's Mammaries
– Capsule Computers Podcast 055 – Takin' A Shave 
See you next Sunday for the CC Weekly Recap.