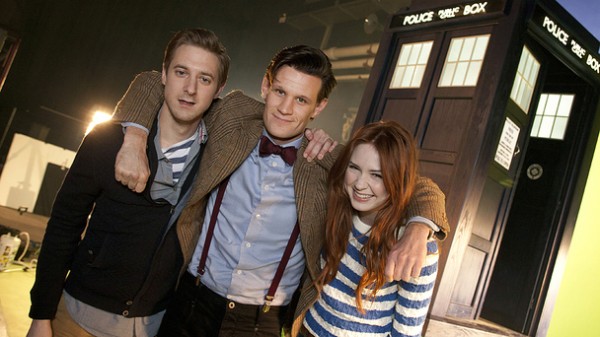 It has been revealed today by The Doctor himself, Matt Smith, that he will continue to reprise his beloved role from the hit series Doctor Who.  He explained when talking with The Sun that Stevan Moffat was the person who convinced him to stay on the show for the next season.
"When Steven was going to pitch the next season to me not long ago, he said, 'Are you ready to cry?'"He explained, "His first episode sounds great. It hasn't been written yet but the idea is as brilliant and as mental as you'd expect from Steven. So there's a lot to look forward to."
The show will be returning back to television later in the fall but they are already making plans for the upcoming 50th anniversary for the show. "We want to do 50 years — and everyone that's been associated with the show — justice." He went on to say."Steven will do something brilliant. He'll do something grand or maybe something very simple but he'll come to it as a fan. He'll go, 'What would I want to see?'"
Smith also admitted that his continued role as The Doctor wasn't something he saw coming and he felt rather overwhelmed by the role when he first took it over from David Tennant."If you remember, when I took over, no one thought it would work. I was 'too young'. David had come from a stellar era. I was unknown," he said."For a month or two when I started I was like, 'This is impossible. I can't' — just the pressure of it. Everyone was sort of going, 'Go on, and show us what you've got.' I told myself, 'If I can get through this I can get through anything'."
The latest series of Doctor Who is expected to start airing later this August.