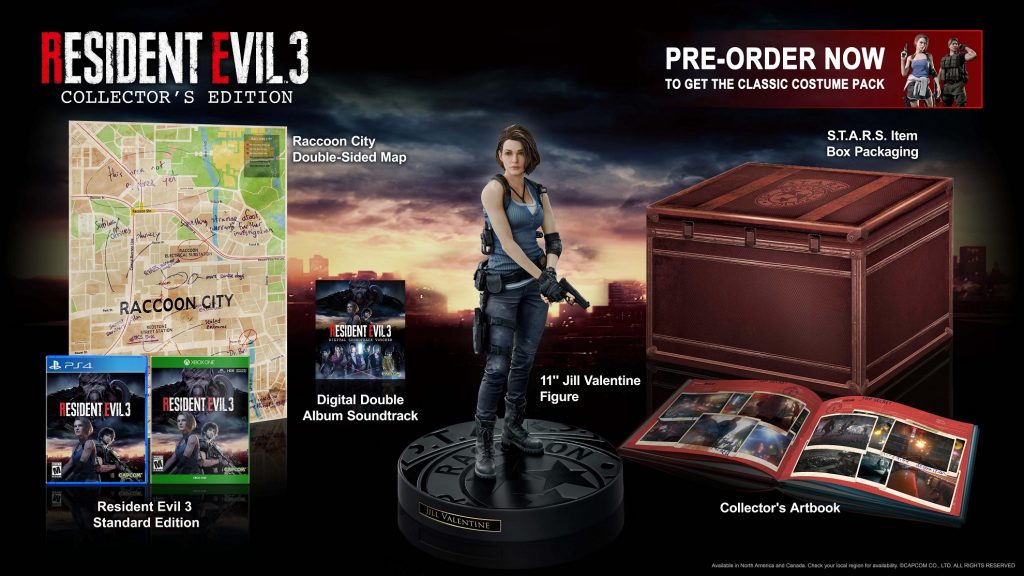 After more than their fair share of leaks Capcom has officially announced at Sony's State of Play that Resident Evil 3 is on the way and will be released worldwide on April 3, 2020 for the PlayStation 4, Xbox One, and PC as well as including the previously announced Resident Evil Resistance as part of the package.
In Resident Evil 3, S.T.A.R.S. member Jill Valentine, flees a city being consumed by zombies and other horrifying creatures. Built with Capcom's proprietary RE Engine, Resident Evil 3 uses modernized gameplay to combine action with classic survival horror in vivid high-definition.
Jill's harrowing experiences in Resident Evil 3 take place in the nightmarish hours leading up to and following the events in Resident Evil 2, shedding new light on the plight of Raccoon City's residents. Every hope of escape is cut off by another star in the Resident Evil franchise: the towering Bio Organic Weapon Nemesis. This brutal yet intelligent monstrosity uses an arsenal of high-powered weaponry to indiscriminately eliminate any surviving S.T.A.R.S. members in the city–with Jill being his final target.
A yet to be priced "Premium Collector's Edition" will be relesed alongside the standard edition and include a physical copy of the game, a statue of Jill Valentine, a printed art book, double sided Raccoon City map/wall poster, and a digital soundtrack and those who pre-order the game in general will receive classic costumes.