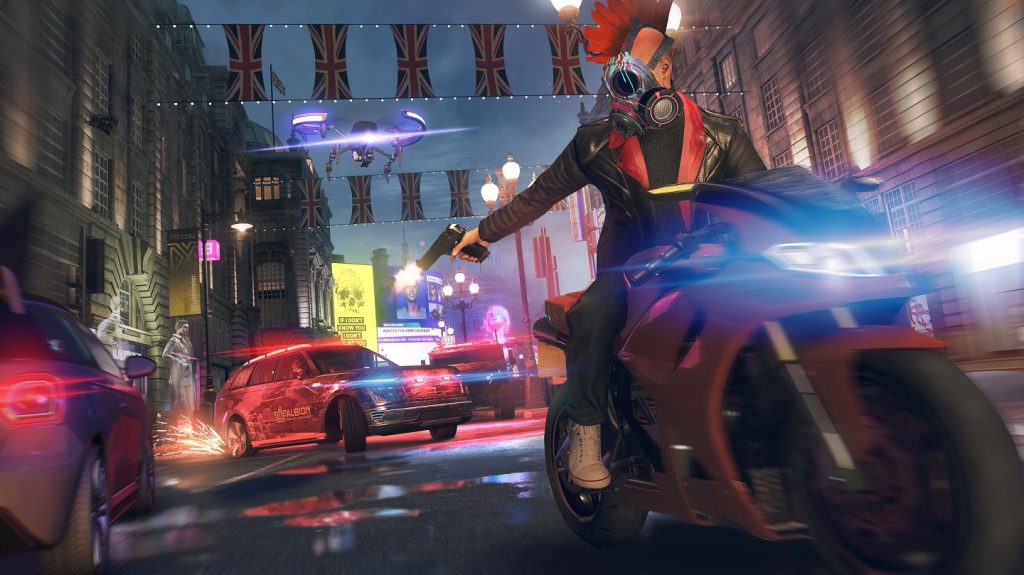 To kick off their E3 presentation Ubisoft announced that Watch Dogs: Legion will be launching on the Xbox One, PlayStation 4, PC, and Stadia on March 6, 2020 with a variety of different editions available such as a Standard Edition, a Gold Edition that offers early access and the season pass, and an Ultimate Edition that offers all of the content found in the Gold version plus three unique characters.
It's time to take back London, and virtually anyone you see in this iconic city can be recruited to your resistance. The people are being oppressed by corrupt opportunists and it's up to you to build a resistance to give the city back to the people. With an entire population of potential recruits and the city's technology at your fingertips, you'll need to hack, infiltrate, and fight your way to a liberated London. Welcome to the Resistance.
Check out both the reveal trailer as well as some footage of Watch Dogs: Legion's gameplay below.