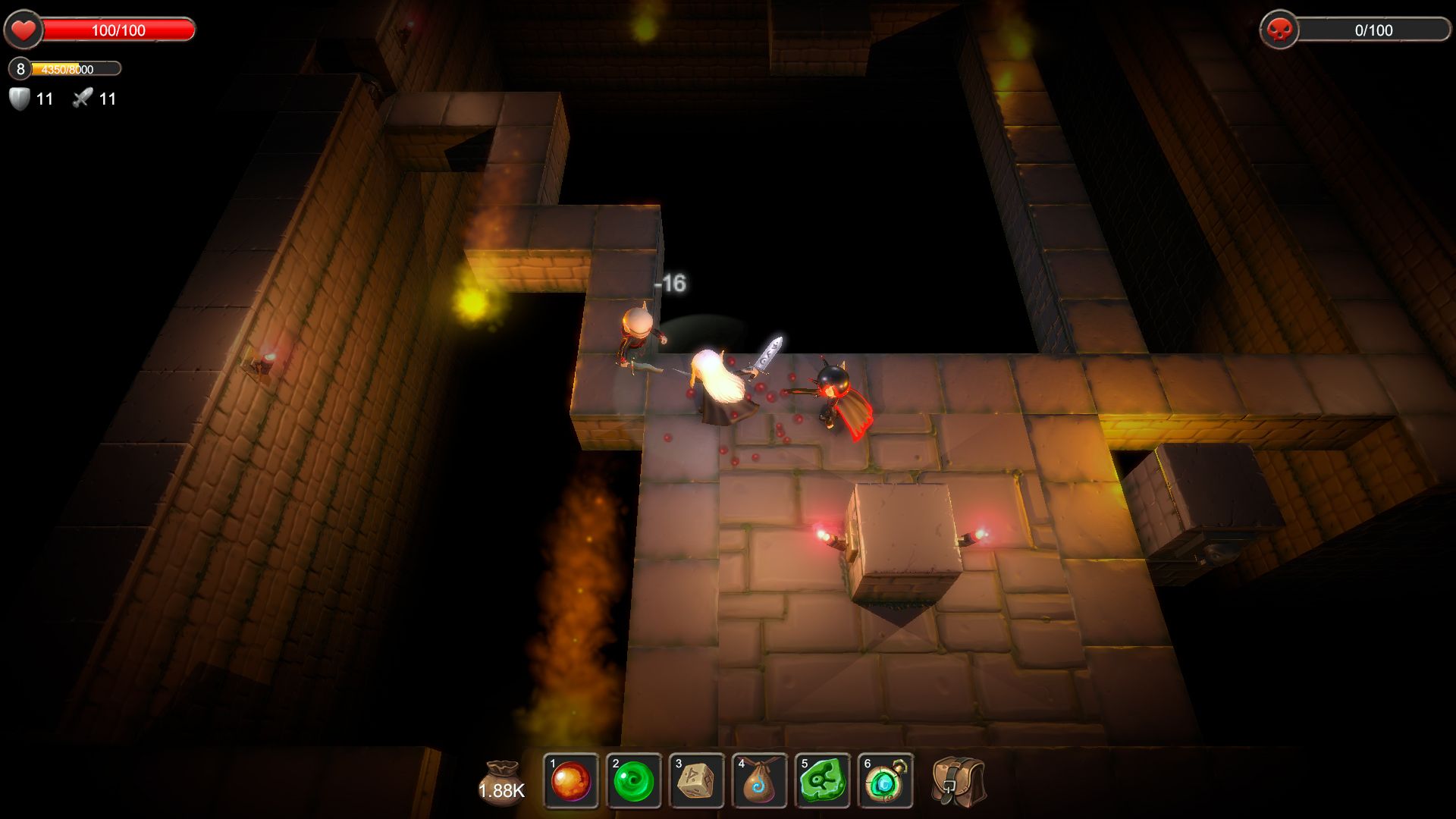 Indie developer Giant Space Monster announced they will be releasing their studio's first title Immortal Darkness: Curse of the Pale King on October 17 via Steam. The game is a dark fantasy action RPG dungeon crawler featuring real time tactical combat and 15 levels in the dungeon.
The game stars Shade, the legendary vampire hunter. His last mission didn't go exactly as planned after he was bitten by a vampire. He is planning to use his newly acquired healing abilities to his advantage to kill the Pale King, the lord of the vampires, in one last mission before the vampire curse turns him into a vampire.
The game features a large variety of spells and potions that allow players to control the flow of battle. Damage is inevitable, and healing potions are scarce. Players will be forced to decide between draining blood to heal and fill their evil bar or risk going a little longer without health, as maxing out the evil bar is game over.
There are no pre-orders for Immortal Darkness: Curse of the Pale King at this time, but the Steam page is currently live.