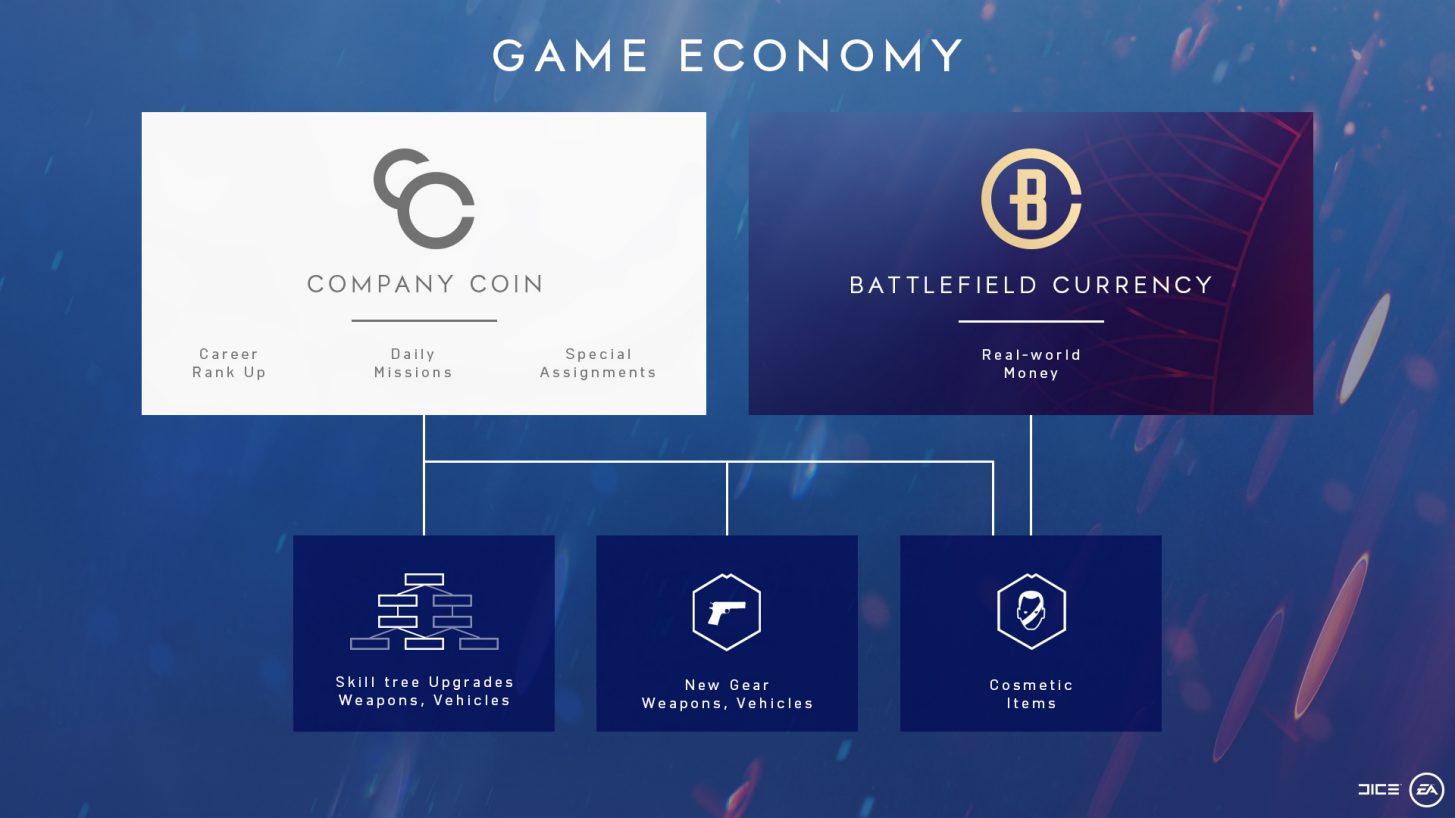 After the public outcry over Star Wars: Battlefront II's initial microtransaction scheme, DICE is modifying their microtransaction strategy for Battlefield V. In a new article designed to spell out their Battlefield V strategy as clearly as possible, DICE announced they will be going with a cosmetics only model.
Battlefield V will have two currencies, Company Coins and Battlefield Currency. Company Coins can only be earned only by playing the game. The coins will unlock items in the weapon and vehicle Specialization trees that will tune weapons and vehicles to a player's personal playstyle, such as increasing hip fire accuracy. Battlefield Currency must be purchased with real money and will only be used to unlock cosmetic items. DICE will delay the launch of Battlefield Currency until after Battlefield V is out for a while to prevent any misunderstanding about the role of each currency.
Battlefield V is scheduled to launch on PC, PlayStation 4, and Xbox One. Origin Access Premier and EA Access members will be able to start playing on November 9th. Battlefield V Deluxe Edition owners will be able to start playing on November 15th, followed by all other editions on November 20th.