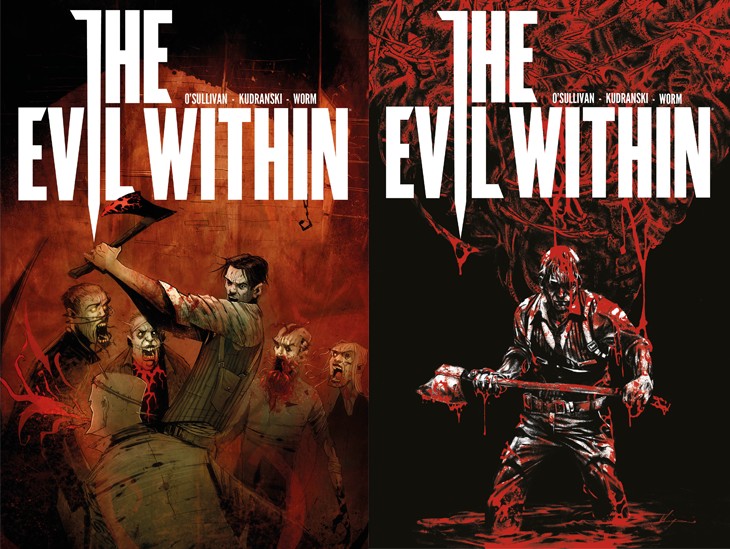 Bethesda will be releasing a series of comics to fill the gap between the events of The Evil Within and The Evil Within 2. The Evil Within comic is written by Ryan O'Sullivan, who has worked on Turncoat and Warhammer 40,000: Dawn of War III. The art is by Damien Worm, who is the artist behind The October Faction, and Szymon Kudranski, who has worked on 30 Days of Night Annual and Spawn. The first issue will be released on September 6. Bethesda sat down with all three for an interview about the comic in the Bethesda blog.
The Evil Within comics follows one of Sebastian Castellanos' last cases before losing his job at the Krimson City Police Department and finding himself working for Mobius, the organization directly responsible for the loss of Castellanos' wife and daughter. Detective Castellanos is called to a case that is linked to his experience at Beacon Mental Hospital in the first game. A serial killer is murdering people in the real world in the same style as Ruvik in STEM. Detective Castellanos is on the hunt for the killer in hopes of stopping the murders before the body count grows any further.
The Evil Within 2 launches on Friday the 13th in October 2017 for PlayStation 4, Xbox One, and Windows.