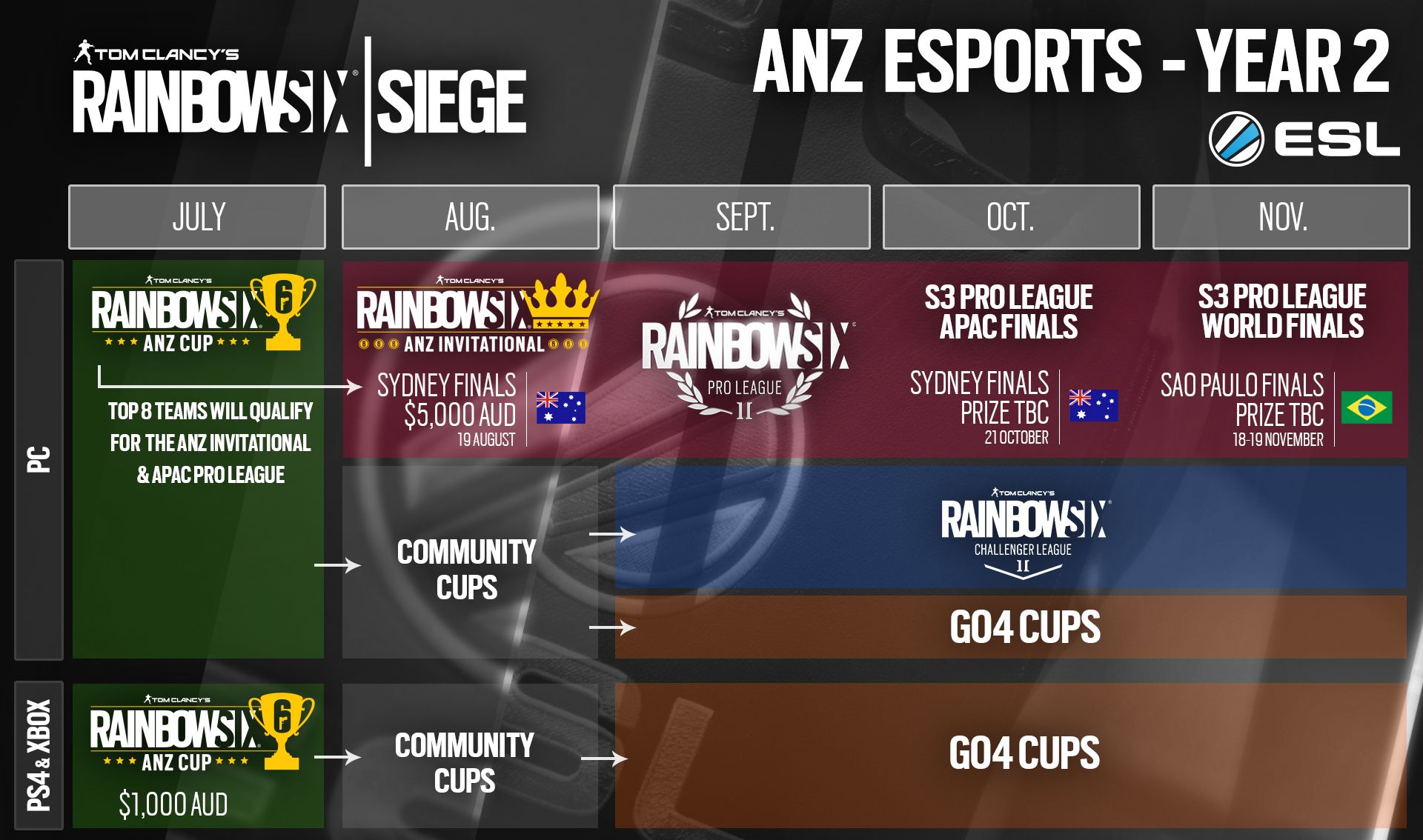 Tom Clancy's Rainbow Six PC Pro League is kicking off its inaugural Asia Pacific Region (APAC) run on July 16th. Players in Japan, South Korea, Southeast Asia, and Australia-New Zealand will compete among themselves for the right to participate in the APAC Pro League.
ANZ players will have to participate in the Rainbow 6 ANZ Cup to qualify for the APAC Pro League. The ANZ Cup will run every Sunday from July 16 to August 6. The top eight teams will get a spot at the ANZ Invitational and the APAC Pro League. The ANZ Invitational is being held online, with the finals being broadcast live on August 19 in Sydney.
The APAC Pro League will run in Sydney on October 21-22. The top teams will earn their spot at Sao Paolo, Brazil for the Season 3 Finale of the Tom Clancy's Rainbow Six PC Pro League. The event is being held on November 18-19, with the prize pool to be announced in the coming weeks.
PlayStation 4 and Xbox One players will also have a tournament run by ESL, but the stakes will be much smaller. A $1000 prize pool is up for grabs during the ANZ Cup.
Learn how to participate at the official announcement.