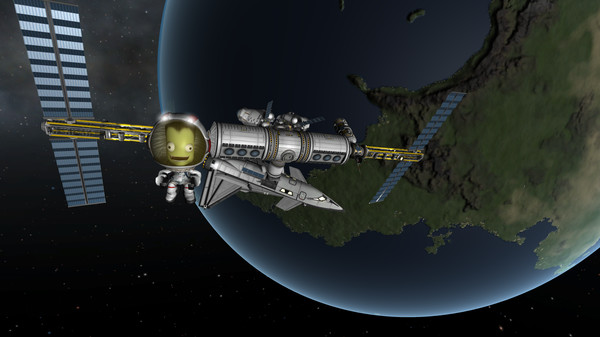 Squad announced today that their game Kerbal Space Program has been purchased by Take Two Interactive, the parent company of both 2K and Rockstar. Squad made the announcement on their blog, saying that the purchase will provide them access to Take Two's wealth of veteran game developers moving forward.
The Kerbal Space Program dev team also shared some of their future plans in the announcement. The team is looking to release free DLC to thank their early buyers who purchased the game before April 2013. Additionally, the team is working on a free update for the PlayStation 4 and Xbox One versions of the game.
It does not appear that Squad as a company has also been purchased, as the announcement from both Take Two Interactive and Kerbal Space Program development team has only stated that Kerbal Space Program was purchased. If only the game and its dev team were part of the purchase, that would mean the Mexico City based Squad is now be free to pursue their original line of business in marketing and allow them to branch out to new projects. The company has stated in the past they would like to expand to new areas like record production.
The announcement comes at an interesting time for Squad. It was only a few weeks ago when it became public that Valve had hired several former Squad developers, leading to some confusion about the possibility that Valve had actually purchased the entire Kerbal Space Program development team.