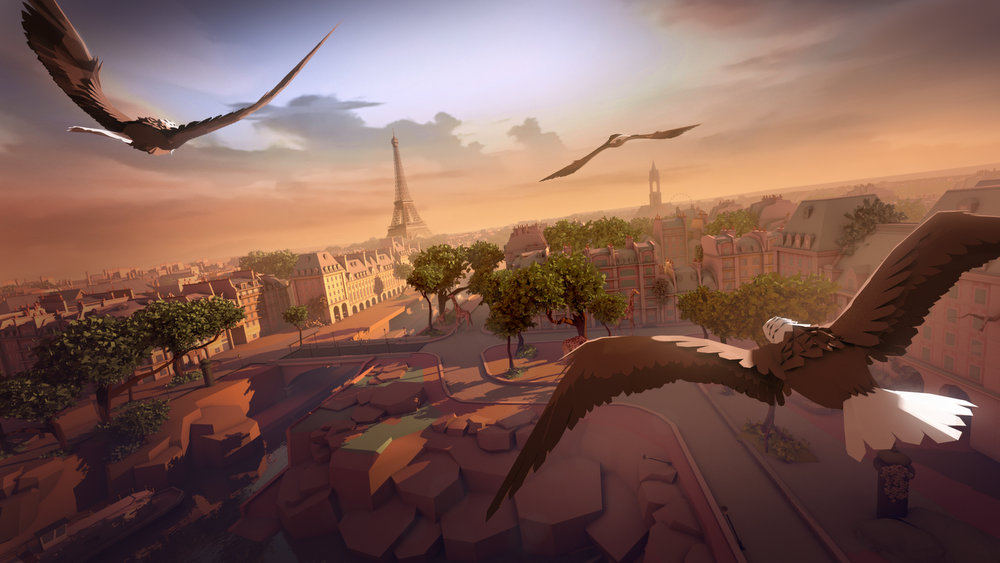 Ubisoft's first thrust into the virtual reality headset market is kicking off this October and will continue into December. The first VR title announced by the French publisher was Eagle Flight. This high flying game set in Paris will launch on Oculus Rift on October 18th, PlayStation VR on November 8th, and HTC Vive on December 20th.
Co-operative multiplayer game Star Trek: Bridge Crew will be launching simultaneously on all three platforms. While playable solo, the game puts players on the bridge of a Starfleet ship. Each player has their own important role on the ship that will allow them to successfully explore the galaxy and return home in one piece.
Ubisoft's VR spin on the classic game of werewolf will also be seeing a simultaneous release. Werewolves Within will launch on all platforms on December 6th. The game supports five to eight players in fast paced rounds to uncover who in the group is the werewolf.
Finally, Ubisoft will be adding a free patch to TrackMania Turbo for PlayStation VR support on November 8th.