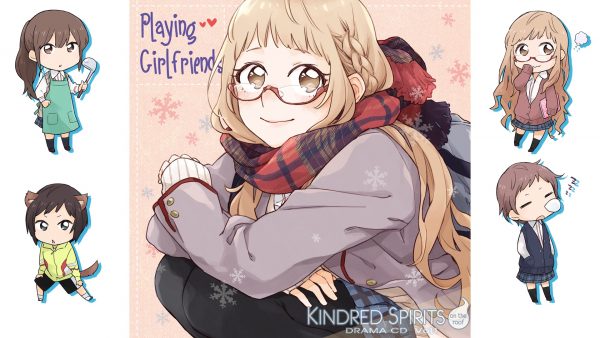 MangaGamer has announced that they are planning on releasing the first drama CD for the Kindred Spirits on the Roof visual novel that was released earlier this year on February 12th. The company is planning on releasing all four drama CDs for fans and those who opt to pre-order them all early will receive a discount.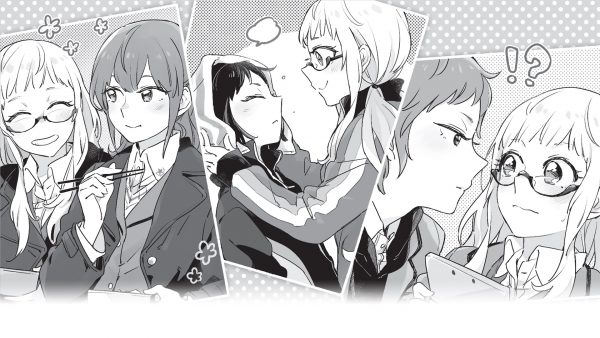 For now though the first drama CD is called Playing Girlfriends and takes place in December and Ano is attracting people's attention once more. Although she's politely turned down those who have come to her directly with confessions of love there are those that continue to watch her from afar, almost to the point of being stalkers. Ano's friends Yuna and Nena help her out but she is starting to get worn out, and that is when Hina suggets a "Fake Couple Strategy."
Playing Girlfriends will be released for PCs on April 26th and can be purchased either through Steam or MangaGamer and both versions will cost $9.99, though those who get the title through MangaGamer will be given a video (also available in the Steam version) and exclusive original audio tracks, bonus sound files, and backgrounds.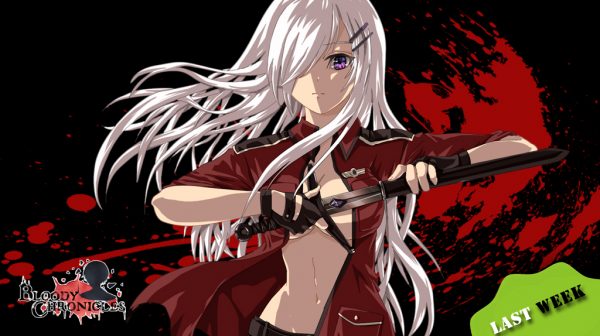 In other news, MangaGamer also announced that Igrasil Visual Studios' Kickstarter for the Bloody Chronicles visual novel, that they will be selling when released, has successfully been funded and still has a few more days to help push towards some stretch goals.